A Serious Look at the Tropics Monday Night (Football..) - Humberto ... Gabrielle Again & Possible GOM Storm..
Let's start with our huge Tropical Storm and candidate to be the first hurricane of the 2013 Season.
Humberto looking like an eye is about to pop out any minute:
Next we are going to look at the Remnants of Gabrielle and trust me they are the remnants coming alive.
There she is at the tail end of an old frontal boundary... prime territory for tropical development.
Let's look close up...
and she will be renamed GABRIELLE...
the main page already has her as Gabrielle... they are figuring out to write discussion
as I write this...
That's not wishcasting that's a done deal... another storm reforms in the Atlantic Basin in 2013..
A loop of the vortex itself can be traced all the way back and it would be named Gabrielle "if" it were to become a tropical cyclone again and it sure looks like a case has been made to do so though the Navy has not yet changed it's main page. Hey...the night is young.
A look at the models for Invest 92 aka Gabrielle Again... all patched up and spinning again.. and it may have Bermuda in it's sights...
Check out this loop...
http://tropic.ssec.wisc.edu/real-time/atlantic/movies/wg8vor4/wg8vor4java.html
Song to loop by....
http://www.youtube.com/watch?v=yl0Ld68I7BU
Tonight we are going to have a serious look at a few tropical questions on the Atlantic Hurricane Map.
First off... a big kudos aka congratulations on the NHC moving up and updating their main page with high tech, state of the art effects that many of the online sites already use. It is akin to going on Drudge and seeing a new banner that doesn't look like Clark Kent made a News Page.
(That's as serious as I can get today... but honest
)
If you click on Gabrielle it will take you to this zoom in...zoom out page with the 5 day "cone" on it. Sort of looks more like a blueberry question mark, but I love it and glad they decided to be as competitive as they can be and should be on their main page. News is news... weather models and maps are and can be easily interactive and can name many sites that have changed their main page.
Another "like" "like" is their new graphical forecast discussion.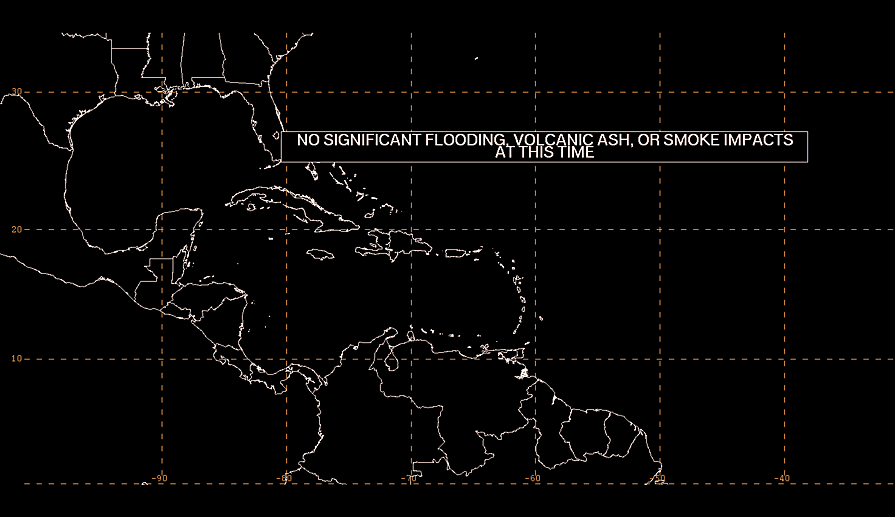 We go to the NHC for the "discussion" but it's nice to have nice maps as well... to paraphrase the Playboy magazine quote.
The NHC may wait until the morning to make sure Gabrielle makes it through the night, but they have already upped their circles to Orange Alert and 40% and only time will tell. Lord knows they have been burned by the dysfunctional Gabrielle too many times this season.
What the loop above does show is the demise of the Bermuda High... oddly by an unnamed storm that punched it's way up to the NW and has made it to 53W tonight... and behind it a high is building in above Humberto which is a real "oh my" even though Humberto was expected to go west for a day or so.. not sure we can close the door to any possibilities with regard to Humberto though CLIMO would tell you to bet on it being a Fish storm in the Eastern Atlantic.
The SW Carib is RED HOT and the chance of a storm forming and moving into the Gulf of Mexico is very possible in the next week. Which means in a week or less we could have 3 advisories daily with a Carib/GOM storm and Gabrielle and Humberto. Not probable, but definitely possible.
And, over Africa there are more waves where Humberto came from...
Look at the African Wave Train now...
Hmnnnn.... those are strong waves.........
For those of you on the 1st Hurricane of the Season Watch...
NHC now forecasting Humberto to be stronger
FORECAST POSITIONS AND MAX WINDS

INIT  09/2100Z 13.7N  25.3W   45 KT  50 MPH
 12H  10/0600Z 14.1N  26.6W   55 KT  65 MPH
 24H  10/1800Z 14.8N  28.0W   65 KT  75 MPH
 36H  11/0600Z 16.1N  28.8W   75 KT  85 MPH
 48H  11/1800Z 18.2N  29.3W   80 KT  90 MPH
 72H  12/1800Z 22.5N  30.0W   80 KT  90 MPH
 96H  13/1800Z 25.5N  32.0W   65 KT  75 MPH
120H  14/1800Z 26.5N  35.5W   55 KT  65 MPH


Something to think on....while looking at this model with another storm on it to the left...
Models show a few things... the HWRF shows Humberto turning left around 25 N... Mid 20s...
and keeps Gabrielle a closed weak system
The Canadian of course keeps Gabrielle and heads her off to Canada...
Humberto goes west eventually...
For how long it could go west is a big question and oddly Gabrielle might have that answer..
A lot to watch in the next few weeks...both in the Gulf and in the Atlantic.
BobbiStorm's Bottom Line:
Humberto will be stronger than previous expected...
Gabrielle will most likely come back ...even tho the NHC will grit their teeth ...because she may affect the beautiful Bermuda. You get what you deserve when you name a storm Gabrielle. The Carib and the Gulf of Mexico may host a named storm ...
Keep watching... it's far from over just because we don't have a named hurricane yet and because Humberto is so far away. Watch the battle for tropical development and ridge building on the Water Vapor Loop.
Besos Bobbi
Ps...For the OLTL fans who enjoy all the OLTL names on the NHC list always... though the show is off the air many of the actors are on General Hospital... life like soap operas often evolve....
Enjoy...
In 2010 Gabrielle said goodbye to Llandview on One Life to Live... (not the first time ... )
"I raise your hopes and then I let them crash, that's a habit of mine" (real dialogue) "and I don't expect you to understand..." "made a mess of my life" "may not have always been pretty or polite"
Who knew weather imitates art....
Then.............in 2012 they do a Fantasy scene.... you see Gabrielle never goes away, never really forever..