New Models to Consider...Chantal 65MPH moving WNW at 29.. Models Pull West
A quick post to put up some models that are relevant for people in Florida and along the SE Coast. We will have to see what the next set of models show... for now the models moved West.
http://icons-ak.wunderground.com/data/images/at201303_model.gif
2PM Models.
Of course the GFDL breaks from the pack and takes it up to the SC/NC line. A few models are hinting at a track further west towards Cuba.
Also........please note that the models loop back in an inconsistent way other than to say the STEERING CURRENTS could die out and leave a strong storm over the very warm water of the Gulfstream. The past two months have showed steering currents often getting locked in whether they were cut off lows or a strong high. We have had derechos daily because of a stagnant cut off low and a pattern that repeated over and over. This is an odd July... much cooler in the East than last summer and in the Carolinas we have had record rainfall. If a storm is going to get caught...trapped and spin around it's usually in the Bahamas or just north of there. Might not play out that way.......the storm might not make it that far because the EURO still insists it won't ... The GFS has run off in love with the next storm. Chantal might prove them all wrong.
Intensity models are diverse ...some taking it to a strong Category 2 Hurricane... pretty amazing for a storm that others kill off.
Remember the path above over the very warm waters of the Gulfstream could support intensification and a stronger storm.
https://twitter.com/ericburris/status/354647099159236608/photo/1
below...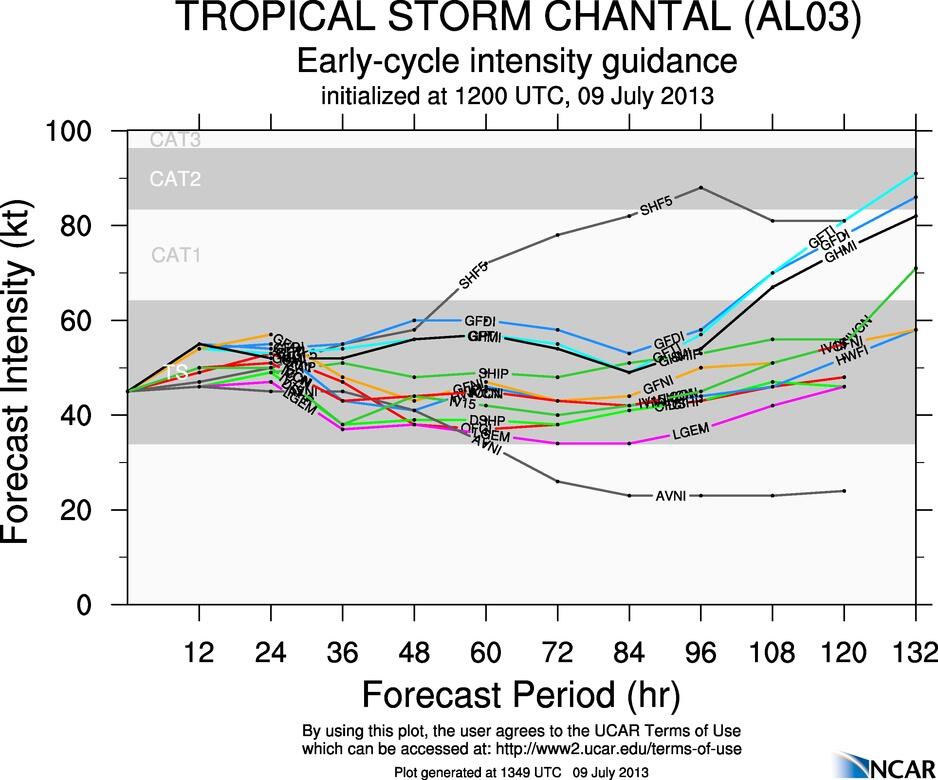 Hmmmnn... definitely something to consider, because if the shear doesn't kill her and her zippety doo dah day forward speed doesn't kill her... she may cross the smallest part of Haiti and the low part of Cuba and be a bigger problem down the road in 4 or 5 days.
Ryan Mauve posted this earlier on Twitter... takes Chantal to South of the Border according to the GFDL.
http://www.thesouthoftheborder.com/
MJO just took a trip to the Central Atlantic.. probably in time for the wave that the GFS fell in love with..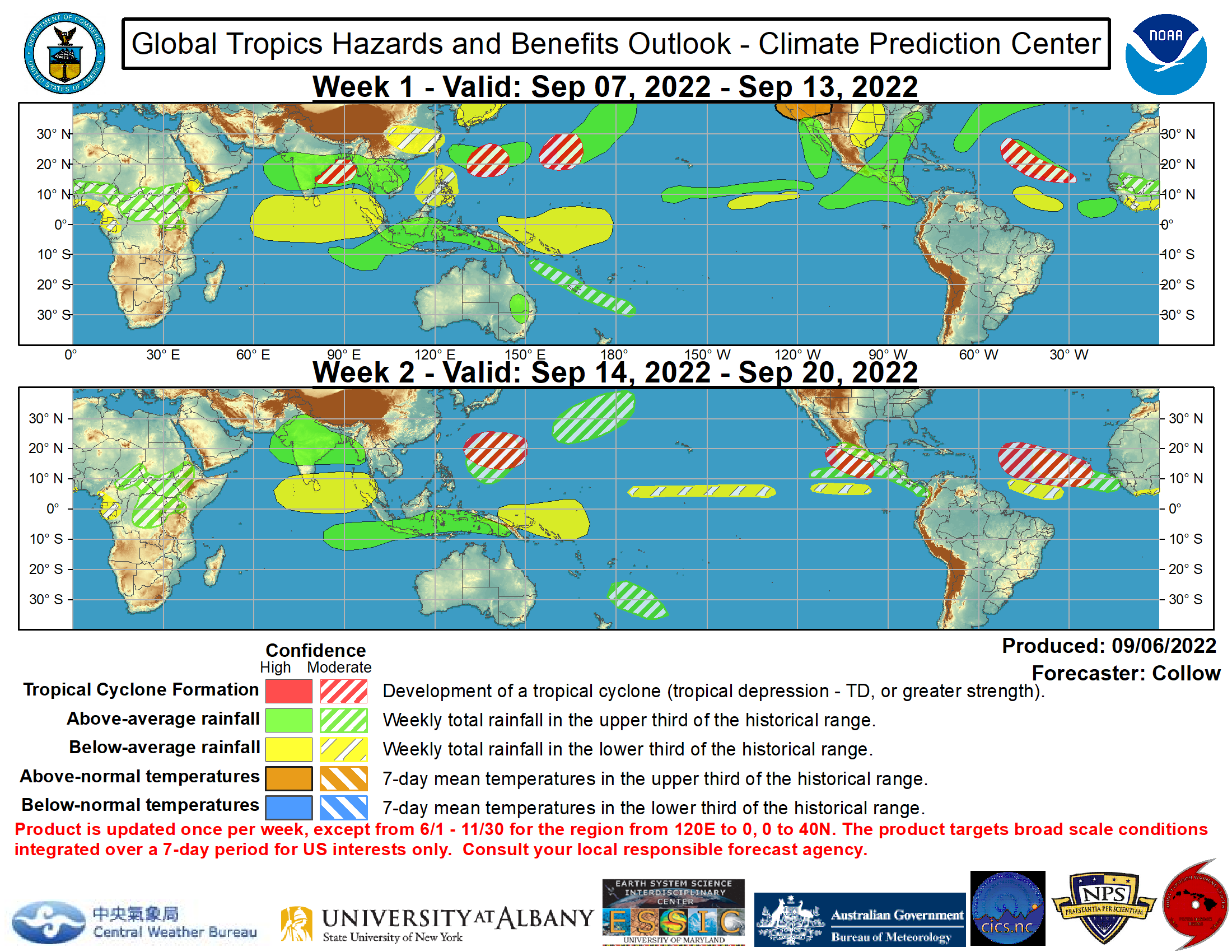 Spanish track...an obvious concern now for Cuba and some even are watching the Gulf of Mexico (long shot but not impossible)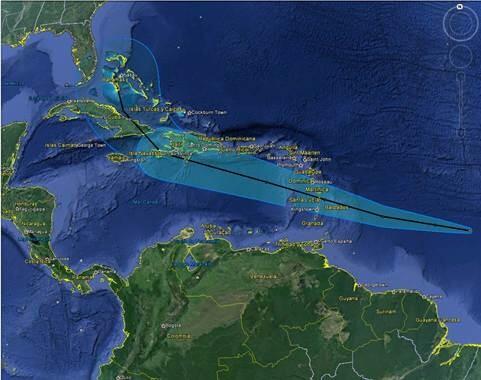 https://twitter.com/conagua_clima/status/354106694416097280/photo/1
The models above verify that possibility of Cuba and the Gulf of Mexico if Chantal ..Georges like refuses to move fast to the WNW.
Remember Chantal has been held back by the nearby presence of dust and dry air as she travels across the Atlantic. You can see her intensification here as well as the dry air that holds her back.
Interesting image of Chantal.
Bottom line here...
Chantal is moving fast and when we know for sure where she crosses Hispaniola...or doesn't... we will know more about the future of Chantal. Until then... it is all speculation.
What we do know is that this is the cone from the NHC... if you are in any part of this cone...you could experience Tropical Storm Chantal up close and personal. I am being honest. MY job here is not to be conservative and say "oh she may be killed off by shear" because every storm could be killed off by shear. My job is not to hype this storm, but to keep you informed... a bit entertained and to help you stay on top of the late breaking news regarding Chantal as well as future possible trends.
That means....................South Florida and the East Coast of Florida keep your eyes on Chantal because currently she has her eyes on you!
Note...she really doesn't look all that well on satellite imagery, but recon found her stronger and she is what she is... she moves fast, she looks messy... but she is a 65 MPH Tropical Storm just 10 MPH short of Hurricane status. She bears watching... especially if you live in Florida. Lots
Besos Bobbi