State of the Tropics ...CV Wave 60% Carib 50%
The loop above shows the slow coming together of a tropical disturbance in the Caribbean that looks for now to want to head north. And, this morning this shows much more potential than it did yesterday morning at this time. Seems to want a name. I like it.
BEAUTIFUL model display here with the elevation of the land imposed on it which is very important with regard to where inland flooding would occur. Shows the models pulled East over night which was in line with my thinking last night.
http://derecho.math.uwm.edu/models/al922013.png
Watch this carefully, am thinking South FLORIDA is going to more than just moisture from this system as it moves North and keep an eye on those models for a pull to the right again. Also, the stronger weather from this system will be located to the EAST of the Center so... pay attention Key West, Miami and South Florida. I said "Pay Attention" not panic.
Look at the flow... it is straight North and it's in a bubble right now. Any advisories will probably say NNW but I don't think so. Or again.... the weather will go North towards Florida.
There are many models but I really don't see the NW movement unless it really cannot pull it together. See alternative tracks that I don't love.
The Invest in the Eastern Atlantic looks good in that it EXISTS and another wave exists behind it. More models show it going West this morning. Hello Fenarnd! (Where did that spelling come from? Maybe I should go by BahBee ;)
Great resource to see what areas will go snap, crackle and pop tropically over the next two weeks: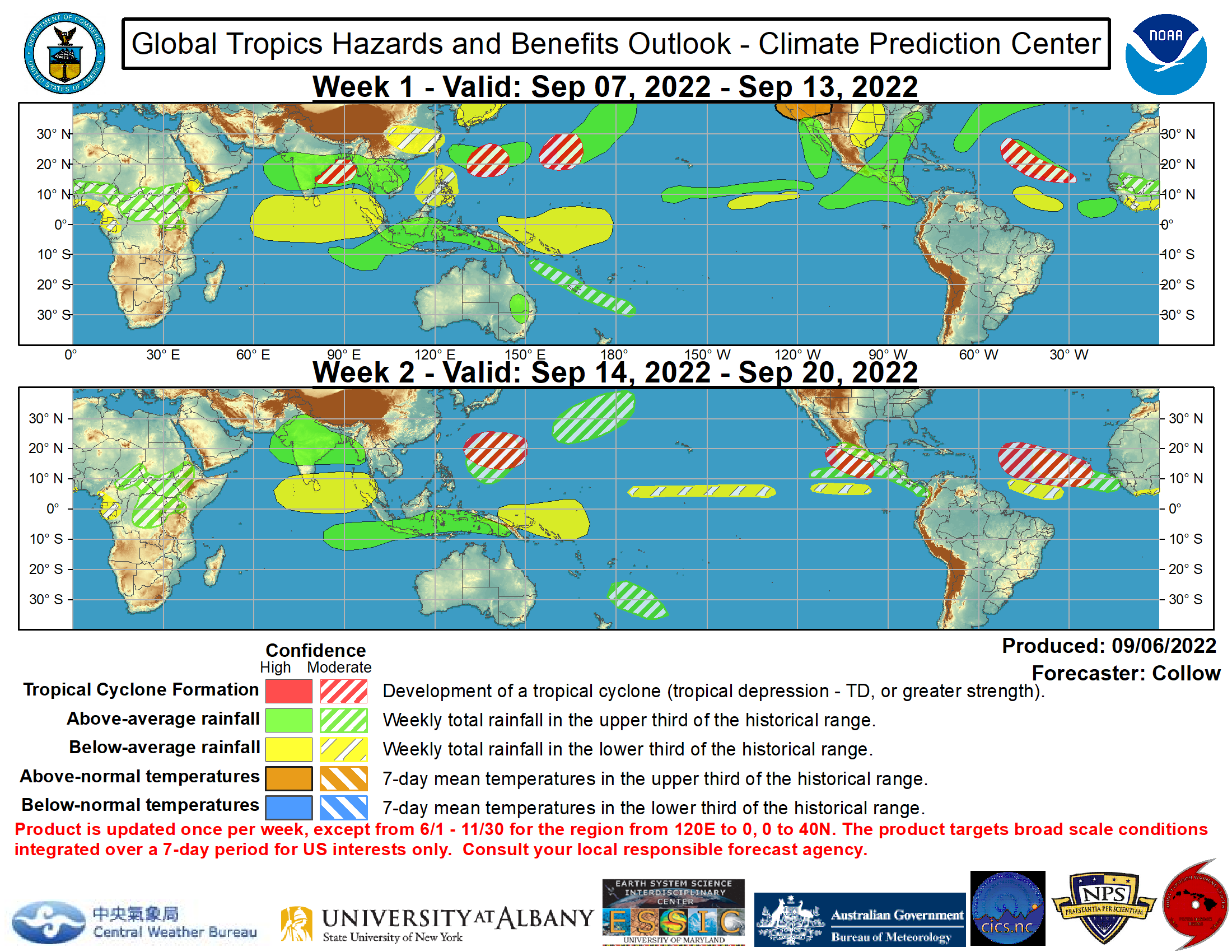 In theory the E storm is in the Caribbean not the Atlantic, but the Cape Verde system looks better than anyone is really saying. Both have a long way to go...but since the roll on the CV Wave is rolling I'm thinking maybe the CV Wave might just be Erin and the Fernand storm might be in the Carib...
Only time will tell...
As for me... I am HOME HOME HOME in FloriDUH
Let the good times roll... and anything else tropically that comes this way...
Going for a cafecito and a pastellito after I finish this and going to stare at the ocean and the palm trees and feel the tropical breeze.
Back later... Besos Bobbi