Dorian Attempting to Wrap Up off the Treasure Coast of FL
The low is moving north...sliding it's way along the coast. Note Miami is not so rainy today as I predicted. Nothing more than normal afternoon thundershowers.
Close up... really got to give him credit...
Note what I said earlier this morning. IF Dorian wraps... South Florida has a drier not a wetter day.
Let me say this... no matter what happens with Old Dorian... reality is this "system" tracked as an entity the whole way from the Cape Verde Islands. And as we ramp up into August and the predictions for a very busy season with possible landfalls in 2013... we need to take this image seriously. If this small little no neck storm named Dorian could make it all the way from the Cape Verde Islands to the coast off of the Treasure Coast.....what will the real hurricanes do?
So...........stay tuned. For now Dorian is looking good.. but that may be just another illusion from this tropical system that has had more lives than a cat!
Meanwhile...
I had bigger news day than the remains of Dorian possibly reforming.
Publix is moving into the Raleigh-Durham area ...with a store in the bedroom community of Cary.
http://abclocal.go.com/wtvd/story?section=news/local&id=9193272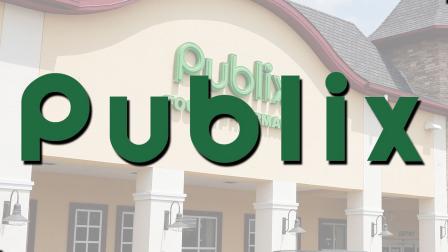 :)
Can this get any better???
:)
Besos Bobbi