Ex Dorian - That "EX" That Just Won't Go Away Completely...
With apologies to all ex-boyfriends and ex-husbands who are good friends out there, Dorian is like that "Ex" that just won't go away... just won't disappear quietly into the night.
You know the kind... they stalk you from a far. They write awkward things on your Facebook and send overly friendly Christmas Cards. Or the one who moves in across the street with his new wife and their new baby that they had 7 months after your broke up. Or that boy you dated in high school but have been embarrassed about forever... or the boy you regret you never dated. Exes should just stay FAR away geographically like Alaska... possibly even on a different continent if you have unresolved issues.
Dorian has unresolved issues. He simply will not go totally away. Even as a blob he is there waiving across the fence, jumping up and down screaming "LOOK AT ME" but he still just a Wanna Be Hurricane.
If you live in South Florida do not get scared... it is just a tropical wave, a "has been" and a reminder of what could have been. You might just have married this wave and had it wreck your whole life. If it wasn't for "Cousin Sal" and his deadly dry Saharan Dust this blob would have been a weak Hurricane headed towards Florida.
Dorian is like that really annoying "ex" who never made it to prime time, that you wish would just go away. And, as with most annoying systems you can change it's name, but it's still the same. Sort of like an old boyfriend on AOL who tries to talk to you under the name "FLABOY99" (made that up, sorry if there is a FLABOY99 out there) and yet something seems familiar, but different. You know that late night caller who is a wrong number, but tells you that you "have a beautiful voice...." Dorian TRIED crashing the party disguise as 99L... but they saw through that. Same old annoying swirl that has a mid-level circulation, but can just not get it going down at the surface if you know what I mean.
Notice...the NHC refuses to even use a name or a number. It is simply rain...a surface trough over the SE Bahamas and it will move NW through Thursday evening. NW means ...by the way...Florida.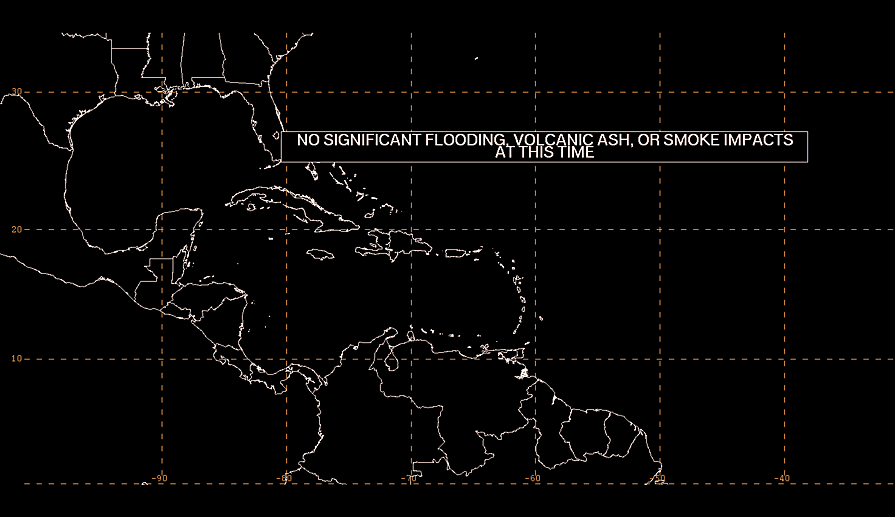 This is a picture of the radar of the surface trough moving NW towards Florida.
My are we not politically correct here. This wave is being dropped faster than Anthony Weiner at a fundraising party for democrats living in the New York area...
Dorian or 99L or that "surface trough" should have watched some old episodes of Cybil. Reminds me of Cybil's best friend MaryAnne who HATED her EX only referring to him as "Doctor Dick" and wow in retrospect my daughter Dina was so right on that one... she called that show from day one. And, I wasn't Mary for once .... (haha sinister laugh) but we know which daughter she was don't we... No, in general I am friends with my ex-boyfriends/husband, but my best friend who may or may not be reading this does NOT and she just uses initials with a hissing sound that escapes from her lips as she refers to him. Funny show. Really funny show. Always was a funny show. I am in a 90s Revival here going on so just enjoy it.
<iframe width="420" height="315" src="//www.youtube.com/embed/hl6UKLz6PKs" frameborder="0" allowfullscreen></iframe>
Nothing else happening tropically so just trying to entertain you all with some honest conversation about life, love and the tropics.
Oh...there is that beautiful wave off of Africa. Notice Cousin SAL ate the previous wave yesterday. If I was that there wave I'd be afraid... very afraid. And, there is the ghost of the D storm... the surface trough, slurking around in the Bahamas trying to peek through the palm trees on South Beach and maybe rain itself out on the Hurricane Center on the campus of FIU where the forecasters in their bomb shelter there will look outside for a minute and chuckle ...
Then, the wave that was formerly known as Dorian and 99L and a "surface trough" will slide north along the coast of Florida (with only a little rain over Miami) and be sucked north up towards the surface trough up near the coast of Carolina that was a Cold Front, but is now just a surface trough and maybe blow kisses at Carolina and Virginia and ..........
Truth is...no one should be really chuckling, because this is the pattern and if the pattern does not change the next few storms could be barking at the door of South Florida and making Miami go nuts because where tropical waves go... trouble follows. And, we are not even at the beginning of the REAL Hurricane Season which is a week or two away.
THIS SHOULD BE A REALLY BIG REMINDER OF WHAT HURRICANE PATHS MIGHT LOOK LIKE IN 3 WEEKS OR MORE...
Somewhere over the Indian Ocean there is a wave that is trying to book the Outer Banks and South Beach for Labor Day Weekend. Really.
It's funny until it's not funny and it's not over until the fat lady sings as they say...
Something to think on... in the quiet calm days when you should be checking your house and seeing what you need to make sure you can ride out a hurricane safely. Just saying...
As for me............I'm good. Football on Sunday Night. Daughter moving up here to a local college. Son and daughter-in-law coming in to help move her up next week. The weather is wet and cool and I'm going to enjoy the day. One way or the other........
Besos Bobbi
Great song, wonder where that CD is that Cray Cray person sent me. Hey if you are going to have old boyfriends with large families .... they may as well have good taste in music while they are serenading you from afar. Good day for me... listened to "Me and Bobby McGee" without having a breakdown and on the name Opie I didn't grit my teeth. I may be so cured I might go out and get some strawberry yogurt today! And... my ex-husband puts up pictures for me of snow falling in NYC these days I'm making progress... life is good in many ways. And, as Jim always reminds me... the season doesn't begin until August 15th so until then we are just watching waves..
Though, would be a funny tropical sort of comedy if the wave convinces the trough off the Carolinas to form into a weak Sub-Tropical and then suddenly...close in became the E storm up there near the Outer Banks. Now......................that would be a REAL Long shot!
link for people who need a link
http://www.youtube.com/watch?v=hl6UKLz6PKs