Is GFS Model Cray Cray?? CV Wave develops or doesn't... Choose your model, place your bets...
This is the wave that has the GFS all hot and flustered. The regular run of the mill conservative "mets" want to slap the GFS silly.
Now.... the GFS has been their golden egg for so long, their girl of the hour (except for those Euro model lovers) they are always waxing poetic on the GFS and waiting for the GFS to offer an opinion. Now, when it does over and over in multiple, back to back model runs... they are all playing hard to get. Seems they lost that loving feeling... and they don't want to go home from the Prom with the girl they brought...
I mean the GFS is here for the party and the NHC refuses to play and the TWC has up until this morning refused to blink or admit the GFS is dreaming on hurricanes in the Atlantic. This morning they "blinked" kind of... They showed it's out there, admitted it's out there... admitted it rolled off the coast of Africa and yet they gave all their "buts" and there ere a lot...for why it won't develop.
I guess they all are waiting on the European.. vs the All American Girl GFS.
And, since I'm on the subject...do you know how annoying it is to put "gfs" into a Twitter search and here about everyone's love life that went sour and how much they hate their old girlfriends... really....???
So here is the American model...
And...she wants to bring you a July Cape Verde Wave named Dorian...but she's playing peek a boo with the barometric bars. After being taken out to the wood shed she has come back this morning with a weaker system lingering around PR which SHOULD verify (tho someone round here says not to say "should" ...)
It has a storm forming... a weak storm... not being able to hold on..
then hanging on... open wave, closed system, peek a boo... see what I do scenario.
Bottom line: wait and see what the next model run does..
What you should notice (sorry I don't always do what I'm told..) is that there is a real squeeze play of sorts going on here... two massive highs on either side of the US and we have low pressure systems all over ..
The Canadian who everyone makes fun of... but watches... has a similar storm. Also has some oddity storm off the East Coast forming where waters are really hot currently due to the Heat Wave..
Some models show the HIGH so HUGE that it should have it's own name...
More oddly...and if I was one of my kids at 17 I'd use harsher language... what is really "messed up" is the MJO who is playing more peek a boo than the Victoria's Secrets models or the weather models.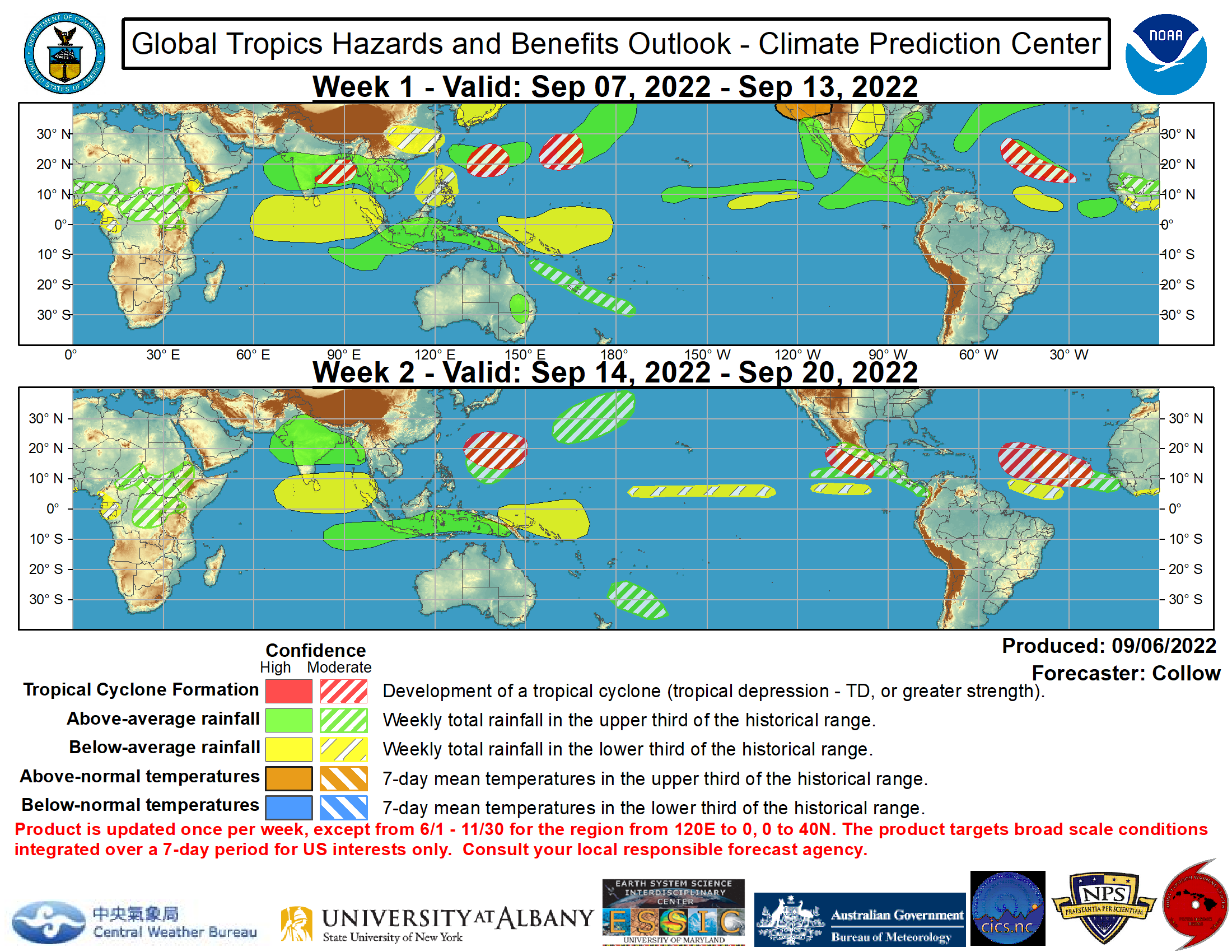 Low confidence here in any of these models or illustrations.
NOAA seems to be carefully watching the CMC and the GFS...it paints the open ocean purple
as well as an area off the coast of the Carolinas....
Your guess is as good as mine.
You want my prediction?
PR will get more rain..sorry San Juan.
South Florida will get more rain....
A lingering stalled out frontal boundary across the Carolinas is not good...
In the movie Twister they called an area the "Suck Zone"
Well.... let me say this about that...
In the tropics this patten sets up the "Suck Zone" really well for Atlantic waves.
Let me show you a picture of a hurricane that broke from the pack..
Let me take you back...the year is 1989
Richard Marx is singing his heart out...
Notice all tthe Atlantic Waves march half way across the Atlantic and either die out or zoom North?
Then...one wave...off the coast of Africa.. breaks from the back and goes all the way to Carolina.
The High is there.. and suddenly it builds in and shoves the storm towards landfall..
1992... fast forward and Mariah is singing and there was nothing and nothing and suddenly
Andrew was there.......
The one that got away...
The 1996 finds us with Celine Dion crooning....
Note that 1996 had a very wet Spring and early Summer..record rainfall & an early July storm Bertha..
and then....Fran...
You know why?
Because the weather pattern that existed SUCKED Bertha and Fran in...
Look carefully...this image says:
"strong high"
"lingering frontal boundaries" along the East Coast...
A similar pattern exists this summer...
It's all a matter of timing.
Bertha in 1996 should not have been there in July... but she was...
Patterns
and...
2013....
Big you know what HIGH
Fronts lingering stalled out... causing rain... Carolinas
Coastal Georgia... FLORIDA... and waves making it to PR often..
Connect the dots with the storms so far...
We aren't even into Fall...not even September... or August and we are arguing with models over CV Waves
And people asking me...is Dorian a guy storm or a girl storm... what is with this list this year??
So.............keep watching...keep singing..........and yeah what can I say..
Inspiration is a hot bitch.. smiling.............
beginning to feel like 1996... and oddly I'm near Wilmington... odd... don't you think??
So is the GFS crazy??? Whatcha thinkin??
I'm singing.... and looping...
Besos Bobbi
From bottom of my heart...from the Coast of Carolina...
Ps...why can't we just name them names like Miranda... and Adam...and Eve??
Place your bets...choose your loop...song and model and buckle up it's going to be
a cray cray summer ;)