Thoughts on Tropical Storm Andrea... Watches up from FLAGLER BEACH FLORIDA TO SURF CITY NORTH CAROLINA...on East Coast
Some thoughts on Tropical Storm Andrea. I'm having problems typing her name, because I keep typing in Andrew :( Not an omen, just a habit...
Tampa Bay has a flood watch...it is worth noting.
Lots of things are worth noting. I will be back later with more discussion as we get more data from the planes and updated models based on the data from the planes.
When I say this is a big, messy storm ...well a picture is worth a thousand words and I'm going to save my words for tomorrow when we have more data and there may be a change in the models or discussion.
Look at how much territory that storm covers with regard to it's "weather" and cloud structure. The inner circle of strong winds is small...though it could grow but it can do trouble far from the point of coordinates of the center.
Odd things noticed in the Discussion out of the NHC. The oddest being that they are unsure of her motion as her center just formed. I don't think I have ever seen that written before.
"
THIS CENTER APPEARS TO HAVE FORMED
VERY RECENTLY SO THE INITIAL MOTION ESTIMATE IS UNCERTAIN."
Also wondering if they will keep issuing advisories on it as a Subtropical as long as it stays a threat along the East Coast. Or just call it an Extratopical or pass it off to the NWS?
"
THE INTENSITY FORECAST
SHOWS LITTLE OVERALL CHANGE IN STRENGTH...EVEN AFTER THE SYSTEM
BECOMES EXTRATROPICAL IN 2 TO 3 DAYS"

An uncertainty as to track and timing:
"
THE GLOBAL
MODELS ARE IN GOOD AGREEMENT ON THIS GENERAL SCENARIO...ALTHOUGH
THEY ALSO SUGGEST THE POSSIBILITY OF JUMPS OR REFORMATIONS OF THE
CENTER DURING THE NEXT 24 HOURS. "
A lot of uncertainty and imagine the NWS offices up and down the coast are trying to figure out what they should or shouldn't put in their discussions. Affects a lot of people potentially.
"
THERE WILL BE SOME
BAROCLINIC FORCING BY THAT TIME...BUT IT IS UNCLEAR WHEN ANDREA
WILL BECOME POST-TROPICAL.  THE NHC FORECAST SHOWS ANDREA REMAINING
A TROPICAL CYCLONE THROUGH 48 HOURS...BUT THE TRANSITION TO A
POST-TROPICAL CYCLONE COULD OCCUR SOONER."
Possible changes coming down the road, this is a preliminary track. The data from the planes will be put into the models and the next model runs will be more reliable.
"
THE CURRENT FORECAST REQUIRES THE ISSUANCE OF A TROPICAL STORM
WARNING ALONG THE WEST COAST OF THE FLORIDA PENINSULA AND A
TROPICAL STORM WATCH ALONG THE SOUTHEAST UNITED STATES COAST. THE
PRIMARY EFFECTS FROM ANDREA ARE EXPECTED TO BE HEAVY RAINFALL
ACROSS MUCH OF THE FLORIDA PENINSULA...STORM SURGE FLOODING ALONG
PORTIONS OF THE WEST COAST OF FLORIDA...AND ISOLATED TORNADOES LATE
TONIGHT AND THURSDAY ACROSS THE FLORIDA PENINSULA.

THE PRONUNCIATION OF THIS NAME IS ANN- DREE UH."
NOTE THE DISCUSSION ON TORNADOES.
..they are nervous on this, especially now with the increased public awareness of tornadoes and they are taking it very seriously. Plus...storms that cross Florida here
As for watches and warnings:
A TROPICAL STORM WARNING HAS BEEN ISSUED FOR THE WEST COAST OF
FLORIDA FROM BOCA GRANDE TO OCHLOCKONEE RIVER.

A TROPICAL STORM WATCH HAS BEEN ISSUED FOR THE U.S. EAST COAST FROM
FLAGLER BEACH FLORIDA TO SURF CITY NORTH CAROLINA.

SUMMARY OF WATCHES AND WARNINGS IN EFFECT...

A TROPICAL STORM WARNING IS IN EFFECT FOR...
* THE WEST COAST OF FLORIDA FROM BOCA GRANDE TO OCHLOCKNEE RIVER



A TROPICAL STORM WATCH IS IN EFFECT FOR...
* FLAGLER BEACH FLORIDA TO SURF CITY NORTH CAROLINA



A TROPICAL STORM WARNING MEANS THAT TROPICAL STORM CONDITIONS ARE
EXPECTED SOMEWHERE WITHIN THE WARNING AREA WITHIN 36 HOURS.

A TROPICAL STORM WATCH MEANS THAT TROPICAL STORM CONDITIONS ARE
POSSIBLE WITHIN THE WATCH AREA...GENERALLY WITHIN 48 HOURS.

FOR STORM INFORMATION SPECIFIC TO YOUR AREA...INCLUDING POSSIBLE
INLAND WATCHES AND WARNINGS...PLEASE MONITOR PRODUCTS ISSUED BY
YOUR LOCAL NATIONAL WEATHER SERVICE FORECAST OFFICE.

Hazards are listed also...
THE DEEPEST WATER WILL OCCUR ALONG THE IMMEDIATE COAST NEAR AND TO
THE SOUTH OF THE LANDFALL LOCATION. SURGE-RELATED FLOODING DEPENDS
ON THE RELATIVE TIMING OF THE SURGE AND THE TIDAL CYCLE...AND CAN
VARY GREATLY OVER SHORT DISTANCES.  FOR INFORMATION SPECIFIC TO
YOUR AREA...PLEASE SEE PRODUCTS ISSUED BY YOUR LOCAL NATIONAL
WEATHER SERVICE OFFICE.

RAINFALL...ANDREA IS EXPECTED TO PRODUCE TOTAL RAIN ACCUMULATIONS OF
3 TO 6 INCHES OVER MUCH OF THE FLORIDA PENINSULA...EASTERN PARTS OF
THE FLORIDA PANHANDLE...AND SOUTHEASTERN GEORGIA...WITH ISOLATED
MAXIMUM AMOUNTS OF 8 INCHES POSSIBLE.  TOTAL RAIN ACCUMULATIONS OF
2 TO 4 INCHES ARE ALSO EXPECTED OVER EASTERN SOUTH CAROLINA AND
EASTERN NORTH CAROLINA.



TORNADOES...ISOLATED TORNADOES ARE POSSIBLE OVER THE FLORIDA
PENINSULA LATE TONIGHT THROUGH THURSDAY.
More thoughts?
The NHC has added a graphic this year...
Shows where possible tornadoes or other weather may occur... note there is instability in the air over South Florida ... Miami Dade is under an advisory until 9:45 PM and it could be extended. The Florida Keys have their own problem.. it's called "associated with Andrea"
The NWS offices across the affected area will be kept busy issuing updates on local conditions outside the forecast cone.
And, here in Raleigh NC... it seems I am in the 5 Day Cone. I didn't even get back Miami and I am already in a cone... go figure..
And, so is New York and Boston and Portland, Maine.
This is NOT Sandy.. it is a weak system that will turn into a Noreaster sort of storm ...however based on the problems from Sandy the NHC can continue issuing warnings on it after it transforms into another sort of storm. I could be wrong on what they will do but the door is open for it.
Super up close and personal:
And, lastly a detailed map of the region that will be the first to see Andrea.
It is worth noting that Jacksonville, FL is currently under a Tropical Storm Watch...for where she exits..
The area currently most likely to get Andrea would be the Big Bend area north of Clearwater up to Perry, Florida. Not a lot of big towns on the coast... Crystal River is one of them.
Ocala, Gainesville... Daytona and Jacksonville.
Note this can change and it may go back towards the North near the Panhandle or further to the south towards Tampa ...but for now this is the area that the cone is aiming at..
Again note the passage over NC has been pushed back to Friday as I said it would be earlier today.
So.......keep watching. This is an early start to the the new season and verifies the forecasts for an early, busy year.
www.spaghettimodels.com is jam packed with links... look them up and stay tuned...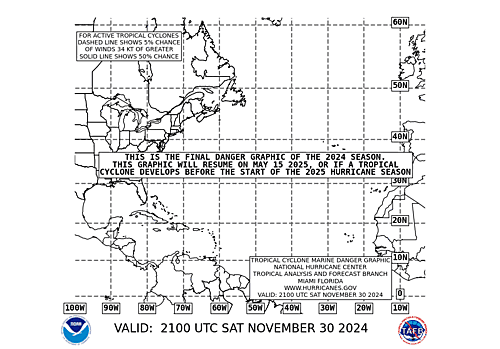 Besos Bobbi