Fronts & Quake Drills
Sometimes you have to go outside the proverbial box to make a point.Today's point is that frontal boundaries define the basin more than any one feature in the tropics today.
A front is draped SW to NE across the East Coast about to move through the South and swing on up through the Mid-Atlantic states. Everything in the tropics is cut from the SW to the NE. At times air flows SW around the back side of an Upper Level Low.
And then it flows back up and around again.
Between the ULLs and the Frontal Boundaries it's quite "choppy" out there and not very smooth sailing for tropical development.
Another view of this shows even more fronts marching across the US.
The second one behind the weak lead front is the real kicker ... just so you know.
This is not to say that we will not have more named storms but this October is reading more like a November Novel. A Halloween Surprise could be in the offing, however it will be more likely shoot NE or ENE across the Caribbean or from the Bahamas out to sea rapidly.
November CLIMO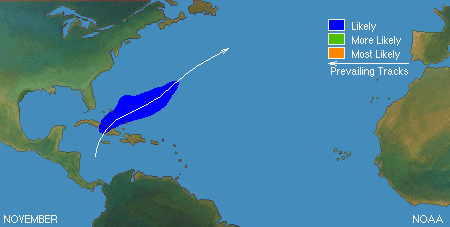 Another larger view of all storm systems in November: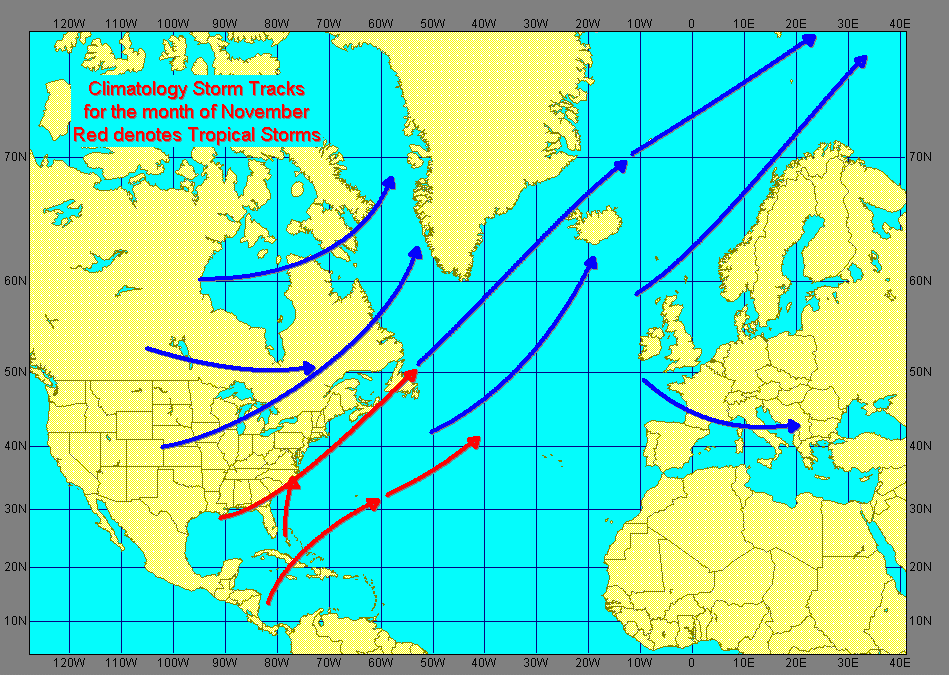 This is what October is supposed to look like: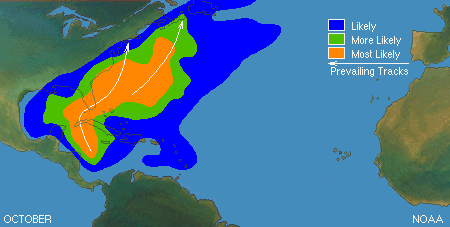 I'm not saying that cannot happen....not it could happen, but it was more the pattern a few weeks ago in late September. This whole ongoing winter seems in a rush to happen faster than you can say "Hurricane Sandy happened in late October" which is what every weather forecaster is going to be reminding you over the next week or two.
I'll be watching for any tropical development in the Atlantic Basin... but the reality of this year is like a summer time beauty queen who smoke too much, drank too much and partied way too much and has aged prematurely past her prime way too young. This season burned out early and didn't have much to show for her. Perhaps it was a chance to rebuild and focus on After Sandy or perhaps it's just the Pacific Ocean's time to shine with so many named storms they are about to make it to Zulu or Zebra or whatever their Z named storm is...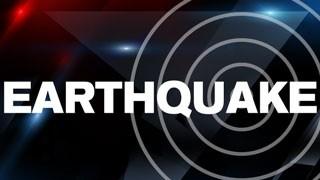 Switching gears here in the spheres of Earth Sciences...
Did you know that today there is a Shake Out Drill going on in the South East? I bet you didn't even realize that we get earthquakes in this part of the country. Well...we do.
http://shakeout.org/southeast/
No that's not a Shake and Bake BBQ Cook Off...that is a real honest to goodness Earthquake Drill planned for today at _________________________ (click the link above to see when your state is doing the shake drill) ;)
"
Millions of people worldwide will practice how to:
You can join them today by
registering
for the
2013 Great SouthEast ShakeOut
. Participating is a great way for
your family or organization
to be prepared to survive and recover quickly from big earthquakes– wherever you live, work, or travel.
* You can hold your drill at any time within 2 weeks of October 17.
Click to see where and when your state is participating or do your own some time in the next two weeks.
Yes Virginia we have earthquakes... remember a few years back when VA & DC did that "what the heck is happening dance" that was felt across the whole region????
And, I don't have to remind anyone here how Charleston gets Quakes and Hurricanes
The now Iconic Images of the 1886 Earthquake that everyone knows from TWC's
It Could Happen To You Series... are engraved into our minds.
at to do should they ever feel the ground beneath them move... geologically speaking :)
Besos Bobbi
http://earthquake.usgs.gov/earthquakes/states/events/1886_09_01.php
http://www.youtube.com/watch?v=hoHuxpa4h48