50% Orange Circle in BOC. Nothing Much Happening in the Atlantic for the Forseeable Future
There's a feeling of the two systems interacting with each other. One has lower pressure and less convection, the other in the Northen Gulf has more convection and less low pressure. Go figure..
8PM Discussion from the NHC on Invest 95
1. A LOW PRESSURE AREA ASSOCIATED WITH A TROPICAL WAVE LOCATED OVER THE
WESTERN YUCATAN PENINSULA IS ACCOMPANIED BY A LARGE AREA OF
CLOUDINESS AND THUNDERSTORMS. THIS DISTURBANCE IS FORECAST TO MOVE
TOWARD THE WEST-NORTHWEST TONIGHT AND SUNDAY ACROSS THE SOUTHERN
BAY OF CAMPECHE...WHERE ENVIRONMENTAL CONDITIONS APPEAR TO BE
FAVORABLE FOR SOME DEVELOPMENT. THIS SYSTEM HAS A MEDIUM
CHANCE...50 PERCENT...OF BECOMING A TROPICAL CYCLONE DURING THE
NEXT 48 HOURS...AND A MEDIUM CHANCE...50 PERCENT...OF BECOMING A
TROPICAL CYCLONE DURING THE NEXT 5 DAYS.  AN AIR FORCE PLANE IS
SCHEDULED TO INVESTIGATE THE SYSTEM ON SUNDAY AFTERNOON...IF
NECESSARY. WHETHER TROPICAL CYCLONE FORMATION OCCURS OR NOT...THIS
DISTURBANCE IS LIKELY TO MOVE INLAND OVER THE STATE OF VERACRUZ
MEXICO IN A COUPLE OF DAYS. 

Track:
There is a fifty percent chance of development in the Bay of Campeche and that bears watching.
Next week there is an area in the Atlantic that is high lighted for possible tropical development.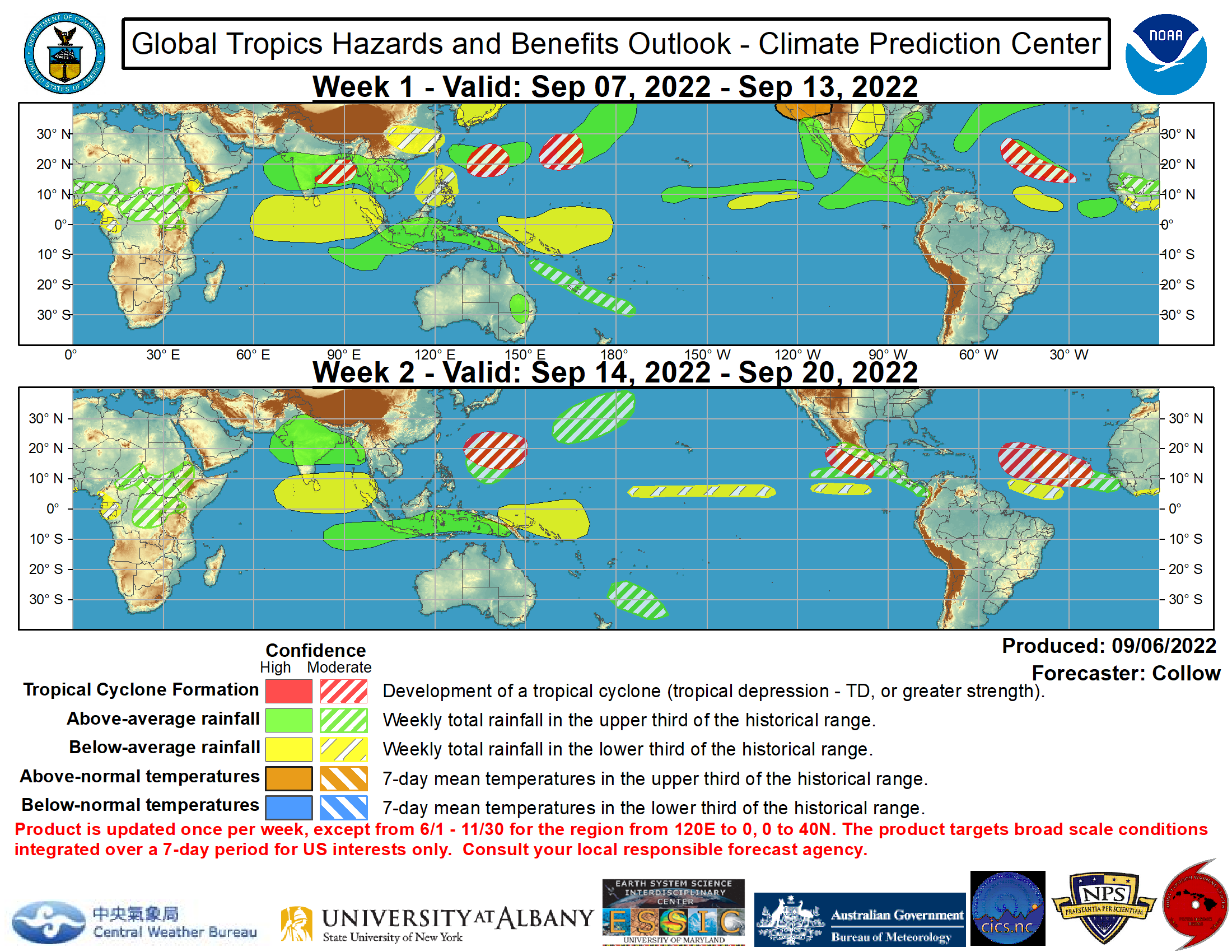 Truth is we still seem to be a good ten days away from any real development in the Atlantic. Some possible close in development but for a multitude of reasons nothing is really cooking tropically speaking on most of the models consistently. A random run of a cyclone getting further west than any others and then on the next model run its not as developed or noticeable.
Nothing really happening dramatic and for me to say otherwise would be just wrong.
I went by my old house today. There is a small but solid oak tree growing next to the house. That small oak tree came from Hurricane Katrina or Wilma when it blew the seed there and slowly after the storm a small oak tree began to grow. My gardener cut it back, I yelled at him. He said it was a weed. I said it was an oak tree and never ever cut it again. I'm going to take a picture tomorrow sometime and post it. Shows what happens from a storm... things get blown around and new things grow. It also shows how after a hurricane things come back. Takes five years sometimes or more, but things grow back and life goes on.
Sweet Tropical Dreams,
BobbiStorm