1999 A Tornado and Hurricane Season to Remember - Oklahoma Moore & More Hurricanes?
Since we are talking so much on the May 1999 Moore Tornado being so similar to this year's tragic Moore Tornado...both F5s late in the Twister Chasing Season.. I thought it was worth a look at 1999 from a Tropical Hurricane perspective as well...
Something to think on .... a lot of late season October storms which would make sense for this year considering winter came late, twister season came late... and possibly late season hurricanes as well.
Just something to think on.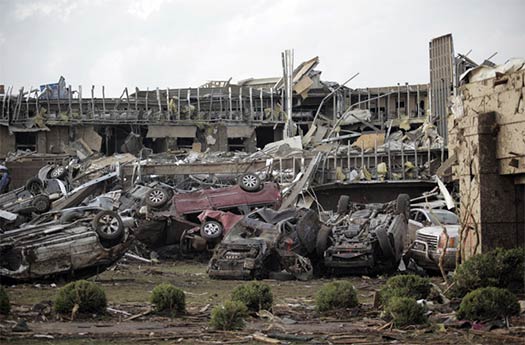 Hearts and prayers for all in Moore and may everyone send them more love, more prayers and more charity to help rebuild.
Besos Bobbi
www.redcross.org
http://crownheights.info/shlichus/386149/chabad-center-provides-immediate-tornado-assistance/
Yes, there are Jews in Oklahoma.. a lot of them. Chabad there helps everyone and they are used to being on front lines providing assistance in times of disaster across the globe from tsunamis to earthquakes to tornadoes. People of faith....help others and doing a mitzvah such as physically helping or giving charity hastens the redemption and spreads good will and love. A lot of churches out there, a lot of other organizations... find one you want to give to and give from the bottom of your heart.
Being a Miami Heat fan.. I've never been a big Kevin Durant fan...but I am now...
http://espn.go.com/nba/story/_/id/9298284/kevin-durant-oklahoma-city-thunder-donate-1-million-tornado-relief
Follow Kevin's lead and give what you can...