Solar Eclipse Down Under
There is a solar eclipse going on today...or later this evening depending on where you live in the sign of Scorpio, for all of you Astrology buffs. Seems astrology lovers love watching how the stars may affect the weather whereas most meteorologists would be the first to put on their Date Finders Resume "do not believe in it" never the less.. it's worth mentioning.
You might want to run over to a local Caribou Coffee...get some of their incredibly intense Eclipse blend and hunker down online somewhere and watch the eclipse online.
Meteorologists love astronomy and a great site that links them both is Space Weather.
http://www.spaceweather.com/
Talks on the eclipse as well as a beautiful show of the Northern Lights. Check out their site.
CME IMPACT:
An interplanetary shock wave (probably the leading edge of a CME) hit Earth's magnetic field on Nov. 12th at approximately 2300 UT, filling skies over northern Scandinavia with bright auroras. Oskar Pettersson sends this picture from Luleå, Sweden: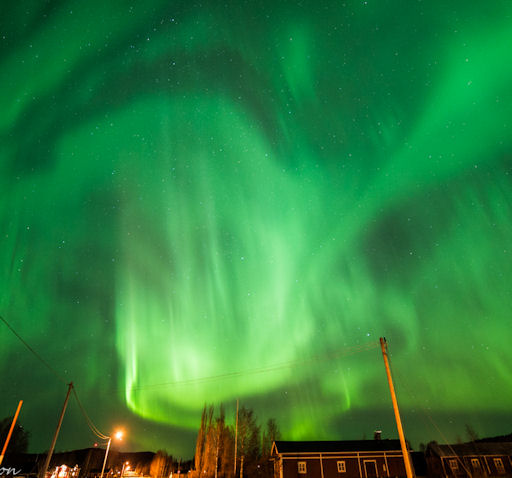 There is a link online that you can use to watch the eclipse, unless you are lucky enough to be down under for the event like Hilary Clinton is...
http://www.ustream.tv/cairnseclipse2012
Great map on Wikipedia:
In the world of maps (i love all of them) here is an astrological chart someone sent me... problem is some people think America IS Scorpio Rising...if so... this map is off...
If you don't believe in astrology... pretend it's a clock :) Your afternoon will be busy ....until around 4:30 PM
Astrologers weigh in saying it's more about choices and keeping love affairs under wraps...or coming out into the light. Hmnnnnn.... guessing the CIA does not employ astrologers...
It's worth noting Chile and parts of South America will see a partial eclipse.
From a historical perspective...these eclipse cycles run every 18 or so years and this eclipse is part of a series that last occurred in 1956, 1976 and 1994. If you are a historian that loves maps... here's a few for you!
Some great links with more information.
http://en.wikipedia.org/wiki/Solar_eclipse_of_November_13,_2012 (has the map shown above)
http://news.nationalgeographic.com/news/2012/11/121112-total-solar-eclipse-how-to-watch-live-video-feed-space-science/
http://news.yahoo.com/total-solar-eclipse-explained-stages-todays-sun-moon-144955598.html
http://www.farmersalmanac.com/astronomy/2012/11/12/november-13th-total-eclipse-of-the-sun/
(they've been doing weather and astrology since...well since the first farmer made an Almanac!)
http://darkstarastrology.com/solar-eclipse-november-2012/
Hey, people have watched eclipses since ancient times. We were scared, we were thrilled and like a roller coaster ride we cheered when the sun came back and lit up the sky again after moments of daytime darkness.
I'm sure if Benjamin Franklin was alive today, he'd be down under with Hilary sipping wine and enjoying her matronly charms and watching the skies like he always did.
http://www.accuweather.com/en/weather-news/benjamin-franklin-contemplates-1/42577
Find someone you love and enjoy a night of romance and magic during tonight's Scorpio eclipse :)
Besos Bobbi
Ps We will have to see after the fact if in any way weather got weird, lord knows the news is weird enough today... as for the Mayans... not sure they knew Australia existed back when.. or maybe they did ;)
http://restoretheshorebenefit.com/