Florida Rain.. GOM Rain... Bahamas Cruiser? Lots of Players With Low Probabilities
That was at 2 AM.
Below is at 8 AM.
My mind is messy this morning.
Only half awake and thinking out loud here.
I saw that first image and all I could think of was...
Seriously.
Lot of players there.
Close together.
Coming together?
Propelling each other on their way?
Something happening.
Nothing happening fast.
Sort of the sense of coming together over water now.
In the curve of the Big Bend.
Visible should come to life soon.
Been on an interesting journey these last few days.
Wandered around on Shabbos and watched the sun rise..
No pictures as I don't do the Selfie thing on Shabbos.
Sat cross legged on the canal on the picnic tables like I used to..
....facing East watching the sunrise.
Birds fluttering about.
Ducks swimming awkwardly.
Birds that looked like geese flying North.
Runners running seemingly oblivious to the dance of the sun.
Joggers, bikers and early morning risers.
Walked by my old house...
Wandered streets I know by heart.
Friday I spent some time doing research at the library...
..went to lunch with my old boss.
Walked out the back door like I worked there.
She laughed as I turned the handle on the door for employees.
I giggled, she laughed. Said.. "yeah like old times"
The players were gone.
The picture of Stephen King is finally gone.
Figures now huh?
Cleaned up but old friends still there.
Some great books on Florida hurricanes remain.
Big family reunions over Shabbos.
My brother who lost his wife in November...
...is dating a nice lady who seems part of the family now.
Time moves on in a tantric sort of dance.
Nothing seems normal.
And yet it all seems normal.
My best friend and I sat in the rain...
...talking about hurricanes.
But what really does that say?
Watched TWC on mute yesterday.
Lots of rain.
Why are we talking on rain?
Sharon says the rain is juicing up the atmosphere.
Part of the process as we move through August.
June too soon.
July too early.
August you must...
Remember September!
As always time will tell.
Will we get a named storm or just rain?
Slow movers.
No rush to go anywhere.
I should have a rainy train ride North.
And hoping to get some serious writing done.
Okay planning on it not hoping.
Be positive huh?
The yellow X on the pirates map has 10%
The Bahama blob has higher odds of 20%
As I said the other day there is a sweet spot there for development.
A small, narrow window of opportunity.
And then that opportunity slams shut.
Will either Invest take it?
Last week I believed the system N of PR was possible.
And now there's a yellow X and convection.
So will they develop I wonder?
Will I get Zika from my Miami trip?
Will I get to intersect some of the rain on the train?
Hoping the answer to the latter one is yes.
Is that a tropical spin or just rain....
My mind goes round and round and round...
... like the Circle Game.
You can go miles and end up back where you started.
I used to think when I was a little girl...
... that in Winter months the cyclones were up north.
And then they circled around again in the summer.
What did I know?
Sitting here in bed next to my Hurricane Andrew baby.
The one I protected through the night of the hurricane.
Watching her sleep, trying not to type too hard.
Enjoying stolen moments while the house is asleep.
I'll update in real time if and when anything develops.
That's a lot of rain forecast for the South.
SE and GOM states.
If you're gonna do something fast... do it!
If not... will just watch the rain.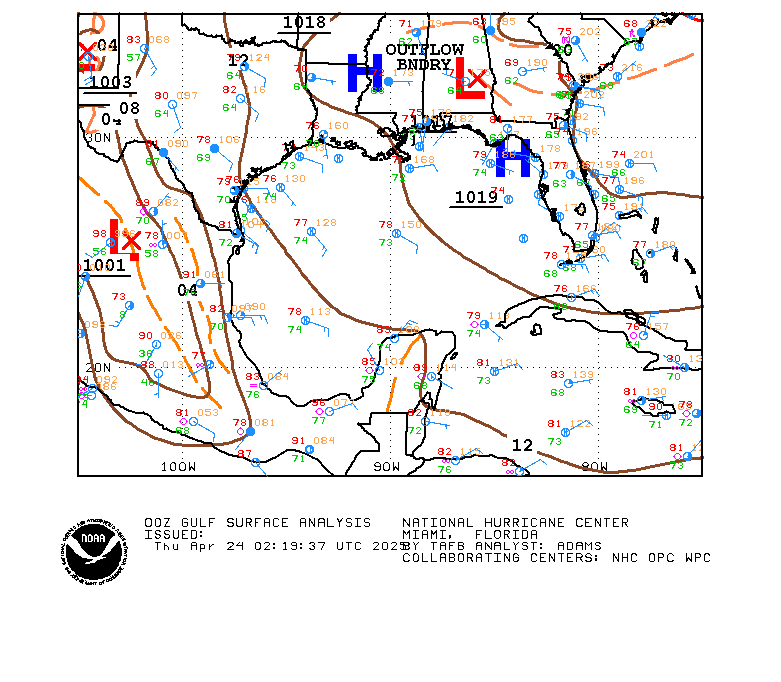 Packing. Resting. Hanging out.
Getting ready to take the train.
Besos BobbiStorm
@bobbistorm on Twitter
Ps I'll be back home in Miami in a few weeks.
Will we have had a landfalling system ...
...or any named system?
Stay tuned.