Days of Flooding Rain for Texas. Riptides on East Coast. Beach Goers Beware. Weather Dangers. Stay Aware.
This is the forecast for Monday, March 7th, 2016.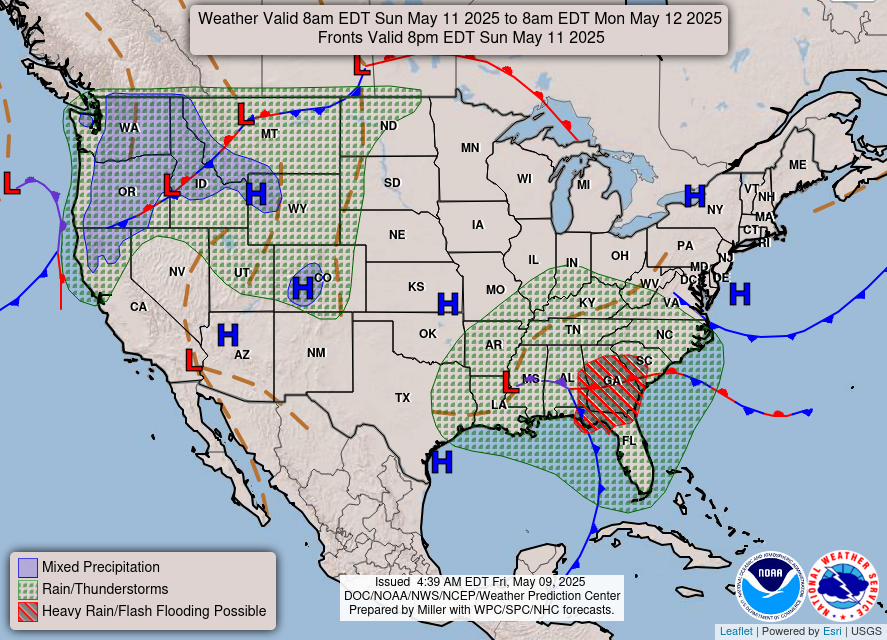 This is the forecast for Wednesday, March 9th, 2016.
The problem here is how slow moving this system is . . .
Nice for areas that are having Spring like weather for days.
Misery for areas that will receive endless rain.
Add in the chance of Flash Floods and Severe Weather.
Five days later we have predictions of over 10 inches of rain.
It's all being funneled north across the GOM.
Slamming into Sabine River area.
Slowly oozing a bit towards the East.
Cute little oval over Florida.
A stuck pattern moving into Spring is never good.
Good story to watch.
http://abc13.com/weather/major-storm-to-impact-houston-this-week/39346/
This shouldn't have a big effect on Tuesday's primary in Mississippi.
It will have a problem for areas prone to flooding in bayou areas of Houston.
An old picture of a flooded highway in Houston.
Heavy rains create odd local weather there.
If you are new to the area or a tourist...
Old area but still worth reading.
Bayous are part of life there.
When it rains they flood.
Very fast.
http://www.chron.com/life/article/Bayous-for-Dummies-1706294.php
For those of us along the East Coast.
People are heading to the beaches.
Unfortunately there are strong riptides.
Here in Raleigh where people are debating which beach to go to...
It's worth reading this article on how to spot the rip tide..
http://ripcurrents.noaa.gov/
An article worth reading or passing along to someone who should read it.
So while I debate which beach I'm going to...
...here are some Hurricane thoughts for the tropically inclined.
Still long off and far away...
Watch that site above over time...
Also be aware the cone is changing from the NHC.
I'll write about that more on a day when weather dangers do not exist.
http://www.nhc.noaa.gov/news/20160307_pa_2016SeasonChanges.pdf
For now cold water clouds moving South off the East Coast of Florida.
Note the ample moisture just South of the Yucatan.
Moisture surges towards the Sabine River area..
Poetic sort of clash of seasons.
Winter fading. Spring springing.
Hurricane Season less than 3 months away.
Besos BobbiStorm
@bobbistorm on Twitter