Polar Vortex & Miami Dolphin's Discussion.
We will come back to the Miami Dolphins later in this article, but just thought it was interesting that Jeff Ireland seems to have fallen finally as a casualty to the Polar Vortex. It took "Hell Freezing Over" for Jeff Ireland and the Miami Dolphins to finally part ways...
Bottom Line:
Ireland out as GM of the Miami Dolphins...
Dolphin Fans get Christmas in January as most had wanted him gone for a few years...
Weather and Sports always go together. Hoping Fidel Castro and his brother will decide to part ways with the country of Cuba next...
The Miami Dolphins playoff dreams went down the toilet a few weeks back when the very dysfunctional team folded in the face of pressure. Then again...when you have an Offensive Lineman complaining he is being bullied it's not a good sign that your Offensive Linemen are up to prime time as basically that is the job of the Offensive Line. Mind you considering how many sacks Tanny has had this season... you didn't need a press conference to explain why one of the OL men were missing in action .... you can read the Colombian Coffee there folks... Not working on all cylinders. Tanny makes a bad situation worse by giving a press conference and saying he was unaware there were any problems in the OL (perhaps he has had a few concussions from being slammed into the ground this season not to catch that problem) while his receivers have problems catching his balls even when he delivers them into their hands.
Why A&E went with the Duck Dynasty family and didn't just do a Reality TV Show on the Miami Dolphins is beyond me.
Let's consider it from this perspective.
Ireland brought in Parcell. Parcell left and we got stuck with Ireland. Nothing good ever happened again.
http://articles.sun-sentinel.com/2013-07-17/sports/sfl-bill-parcells-has-regrets-about-the-timing-of-his-dolphins-exit-20130717_1_jeff-ireland-bill-parcells-joe-philbin
Most of our players are playing much better at the teams they went to after leaving the Dolphin organization.
We needed a plan...he renamed the stadium Land Shark Stadium after a beer...
Then Ross brought in Jimmy Buffett who wrote a really good Dolphin theme song.
http://ka.uvuvideo.org/_Jimmy-Buffett-performs-FINS-Miami-version/video/641759/86294.html
Plan A & B didn't work because obviously Ross has watched one The Music Man one too many times and so he brought in Plan C.
The Miami Dolphins got new uniforms that looked more like the old winning uniforms from back when..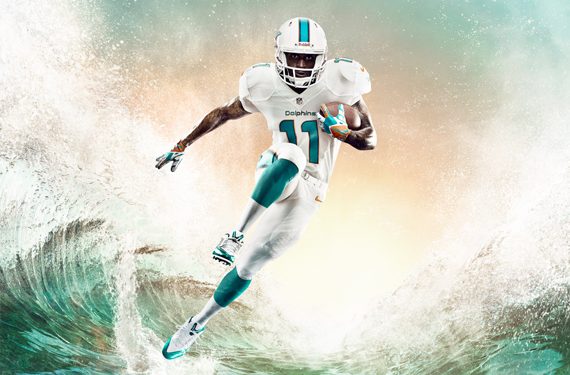 One of the BEST discussions I have read on the Dysfunctional Dolphins is a must read for anyone who loves or hates the Fins or football in general.
http://miami.cbslocal.com/2014/01/08/dysfunction-in-davie-for-dolphins/
Really good read. Touches so many bases...though it's impossible in any one article to touch all the bases and list the many things wrong with the Miami Dolphins.
Personally I will quote my brother and say that I don't think Ross "gets it" and "he never really gets it" because you have to build a team. This is not a Broadway Musical. You don't order instruments and get new uniforms and "think on winning" and become a quality team worthy of going to the Playoffs let alone the Super Bowl. That only happens on Broadway and in Hollywood.
http://www.youtube.com/watch?v=ODu888i14-I <---- enjoy="" link..="" man="" music="" p="">
Don't tell my daughter in Bayswater to "think warm" and the ice in her bathtub will melt... sorry doesn't work.
It's a short video...she hits the ice to show it's frozen solid. The water froze IN the tub,
According to the logic of the owner of the Miami Dolphins when it melts he would tell her to paint the tub Dolphin colors and think "warm winning season" ...
Winning football games is not about having a new dress to the Senior Prom. It's about having a team that works as a team ...fluidly with each member of the front office, coaching staff and team itself working together in tandem towards improving themselves by hard work. It's not about getting a new hair cut...
And, possibly the problem in River City aka Miami is that the fans have gotten soft and refused to demand a real change. Why? Because we have the Miami Heat and so we are still a champion city and we know that when the Fins don't make the playoffs we can whine again about the Fins never being the 1972 Miami Dolphins again and we can be happy we live in Wade County where Lebron is King.
We need to demand more............ we need to expect more.
And, lastly we have to stop wishing the 1972 Miami Dolphins will come back to life and win one for Marino.. we need to get the fact that Bob Griese was the 1972 Miami Dolphins and this is about 2014.
We need to live in today... we need not to change uniforms but change the coach and if a city had the ability to fire the team owner that might be on the table too...
We need not to have fighting at all levels of a "team" and not have Offensive Linemen not missing a game anymore than we need them not to demand they have their QB's back... we need to have a coach who works cohesively with the General Manager and we need someone who really understands football not fashion take over this team.
Note... Carolina Panthers are in the Playoffs much to the delight of their fans and their incredible QB Cam Newton are being run by a Shula... Mike Shula.
http://espn.go.com/blog/carolina-panthers/post/_/id/1693/shula-proving-to-be-right-choice
Football is one of the most complex sports with an immediacy of a short season and on any given Sunday anything can happen.
We need a coach who knows how to coach.
We need an owner who understands football ...which is not just business.. there are more intangibles.
We are celebrating in Miami that Jeff Ireland is gone. It's Christmas in January ... it's almost as good as beating the Jets and New England on the SAME DAY and going to the Super Bowl!
Now what?
The dysfunction needs to end. We need to put together a team from the top down that works cohesively the way the Miami Heat organization put together the Dream Team. If the Front Office isn't talking to the Head Coach that trickles down to an Offensive Line that can't protect their QB and receivers that cannot catch his best passes. It's about team work...from the top down.
We need a really good GM and a much better Head Coach and we don't need uniforms and to South Florida and swept Jeff Ireland off the playing field. We need a QB that has played more games in his life than Tanny did before moving on up to the NFL.
We need to bring this back to football ...the sport and get a good game plan!
A good General Manager is the first step.... getting a better coach is the second step. Executing the plan and teaching a team how to play football correctly and win is going to be harder than fixing some frozen pipes.
Everyone stay warm.
January thaw is on the way.
Polar Vortex Part 2 is also on the way.
So is spring and summer...and the 2014 Miami Dolphins Season.
At the moment... the Miami Dolphins is the best reality show in town..
Besos Bobbi
---->