Hurricanes are unpredictable...Who Knew?
I was reading on Twitter and some news writers were complaining about the unpredictability of Hurricane Raymond. Really?? Can you imagine that... people in 2013 are living under the notion that Hurricanes hardly ever do random things such as intensify fast or switch directions just as fast or suddenly stall out. Granted we have a much handle on them then when Ben Franklin and Paul Revere were observing weather...but we have a long way to go before they are predictable.
Lorenzo may be going out to sea...but he's not doing it the easy way. Models are a bit ...funny...
It's not doubling back and hitting South Florida.. but it's not zoom, zoom, zooming off either. But, it is supposedly moving in the right direction now after looking odd all day. And, Raymond seems closer to land than he was supposed to be also.
Some nice graphics from the world of the web and Twitterland to show you the set up in the Caribbean should anythng develop down there...ever...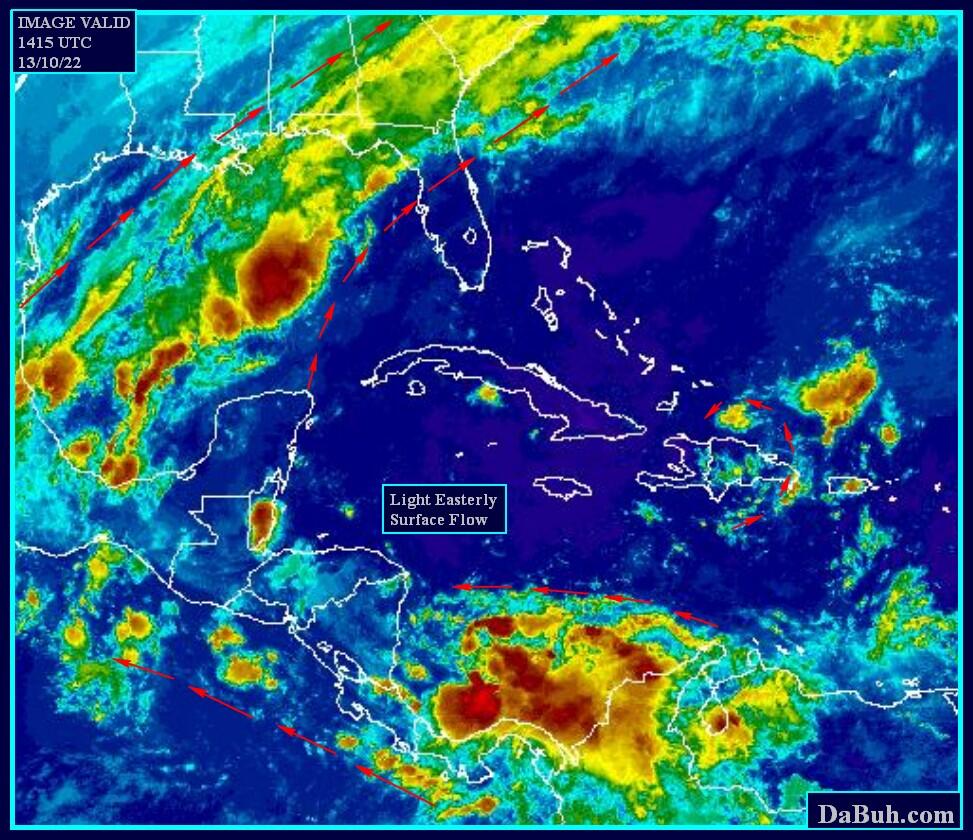 Interesting spin over the Dominican Republic. Can you imagine if that was a hurricane not an ULL?
A little on the short side here. Packing and about to shut down to get on the road south bound back home...
Home where the pastelito is calling..home where the cafecito is calling...home where I'm not so silently waiting to be home. I love Miami. No matter where I roam..there is no place like home when it's Miami.
Raleigh is nice..but I don't know what all the fuss about it is.. I'd pick five other North Carolina cities to live in before the Raleigh-Durham area. I mean it's a "triangle" which makes me think of danger, danger warnings. Generally that is not something you WANT to see...
Morehead City is beautiful in an old Southern way, Wilmington wonderful...Charlotte exciting and Winston-Salem really, really nice. Anyway..............not my problem for the next few weeks...and when I get back up here I'm hoping every cicada will be gone as will the leaves off the trees so I can see the sky again.
Great song.. love it.......love the person who sent it to me.. Besos... Mucho Besos...
http://www.youtube.com/watch?v=hvKyBcCDOB4
Keep watching the tropics... five days or so and something may start to bubble in a bubble, bubble, toil and tropical trouble as Melissa might send one last kiss...before the season is over.
Sweet Tropical Dreams...
BobbiStorm