Enough with the Zero Percent Yellow Circle & Watch the African Wave Train
Zero Percent Chances of development in the Florida Straits ...so says the NHC.
So, the yellow circle stands for ZERO.
This "Zero Percent" status really has to go. It's like saying something is Dead..."we think" or possibly pregnant. It's either or. You are either pregnant or not, dead or not. Stick with the 10% or less than 10% but putting up Zero is just plain silly and ...anal in ways. A bit too defensive as if to say "YES YES WE KNOW ITS RAINING" and to be honest the Zero goes up to 10 and down to Zero again so guys how about "5%" chances rather than Zero. Cause if it is REALLY...ZERO it shouldn't have a circle. Duh...
Okay, rant over.
Now let's look at the tropics.
The area of ongoing convection around South Florida should be watched for any signs of pressure drops or organization. Often when you have an areal like this that forms at the tail end of an early season cold front (and August in Miami is about as early as it can get for a cold front) and it lingers for a few days pressures begin to drop and a westbound tropical wave comes along and gives it the added kick it needs to start to develop. The point being is...something else needs to happen. Pressures can just drop, but with a strong high and a strong Upper Level Low nearby it's harder for anything to really get going.
There are signs of mid-level or upper level vorticity, however not at the surface level and when we are dealing with tropical systems we are looking at surface level. If we were naming Upper Level Lows this season we would have run out of names.......
Another view of the basin.
There's some convection south of the Yucatan and a small wave just about to enter the islands flaring up where the water is hotter. The old wave off of Africa has a really nice signature and spin, however it lacks convection because of the Saharan Dust that has taken up residence in the basin all summer. Another wave is set to come off of Africa to duke it out with Cousin Sal ...however Sal is expected to win that dusty battle.
Here's a current satellite image of Saharan Dust AKA SAL.
Doesn't seem as concentrated at lower levels. And, bits and pieces of that dust are as far away as the South East Coast as sunsets don't look that pretty without the dust.
Another look at that region with the Water Vapor makes you wonder why there is not a 10% Yellow Circle in the Atlantic. There's more going on there then there is over South Florida right now.
Why are we not watching this wave?
The reality is we are watching what the models are watching and only IF the GFS loves something do we love it and does it rate to get a yellow or orange dress for the prom. And, yes the Prom Queen wears RED.
Watching this loop and the vorticity images to see if anything is or isn't forming in the Atlantic or maybe more so this year...if it "could" form ..maybe. Models have been iffy this year. Either they are spot on or they off the mark by a lot.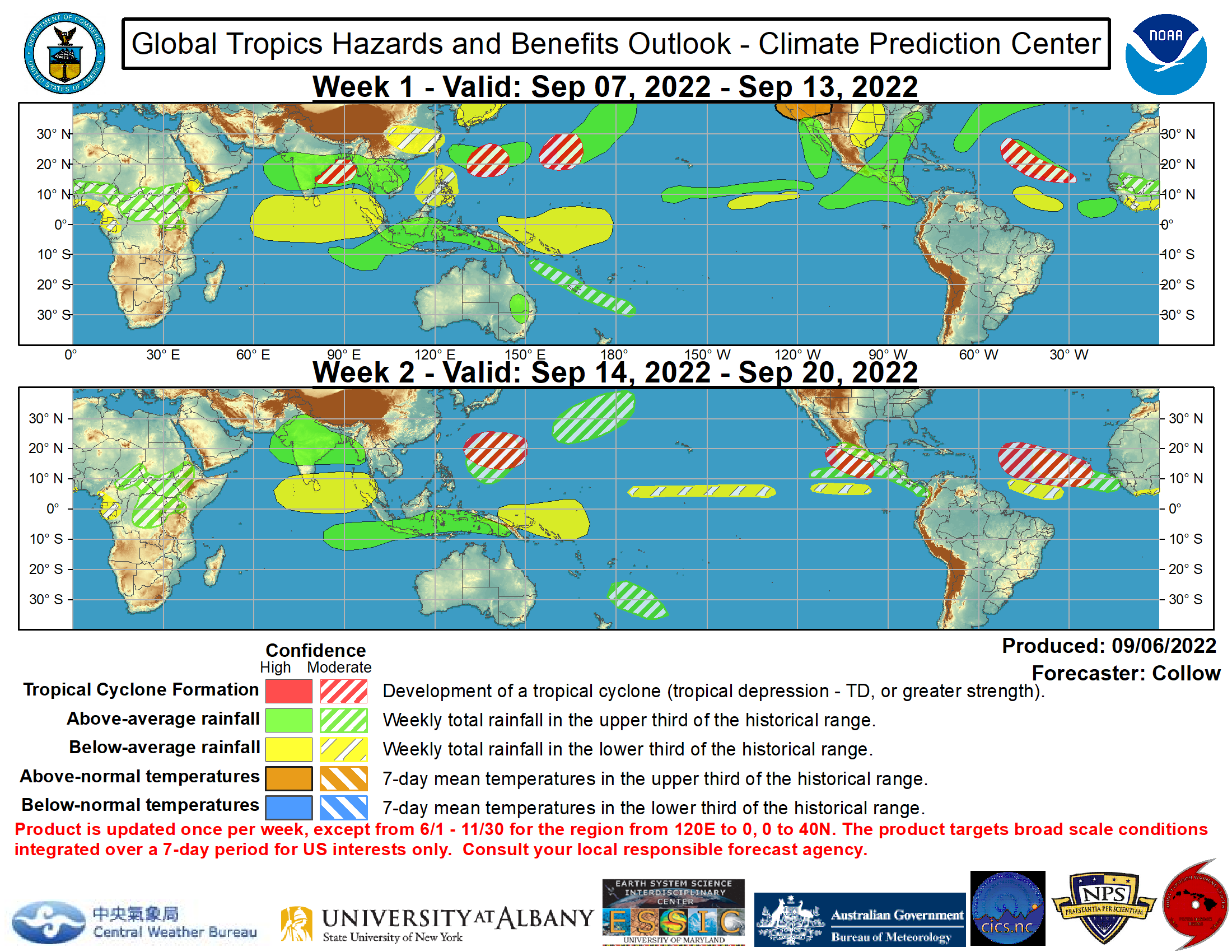 Shows the region to be worth watching. Note...the area in the Florida Straits is not highlighted in the map above.
Lastly here is another image that we rely on to highlight areas where tropical development might be possible.
Again......why is there not even a little yellow 5% circle in the Atlantic?
I'm back. The train ride back was wonderful. Really adorable traveling partners and I enjoyed a beautiful sunrise in Southern Pines this morning from the train while having some coffee.
Be back later... probably when they decide to highlight the Atlantic ...
Besos Bobbi
NOTE... after I posted this post they changed it to a true zero. I'm adding that in and updating this after the fact. I still believe they should have added a yellow 10% broad circle to the Eastern Atlantic. Both the GFS and the EURO develop a wave there. The Euro a stronger wave, the GFS a weaker wave. Either way... the area is ripe for development despite the nearness of Cousin Sal.
To learn more about dust watch this video about last month's first shot of colorful sunests in Miami and Texas.
http://www.nnvl.noaa.gov/MediaDetail2.php?MediaID=1395&MediaTypeID=3&ResourceID=104786