ISAAC MAKING LANDFALL
Isaac is currently making landfall at the mouth of the Mississippi River...
Look at that blow up at the center of convection hovering over Plaquemines Parish at the mouth of the Mississippi.
A good map to show you the various parishes is below: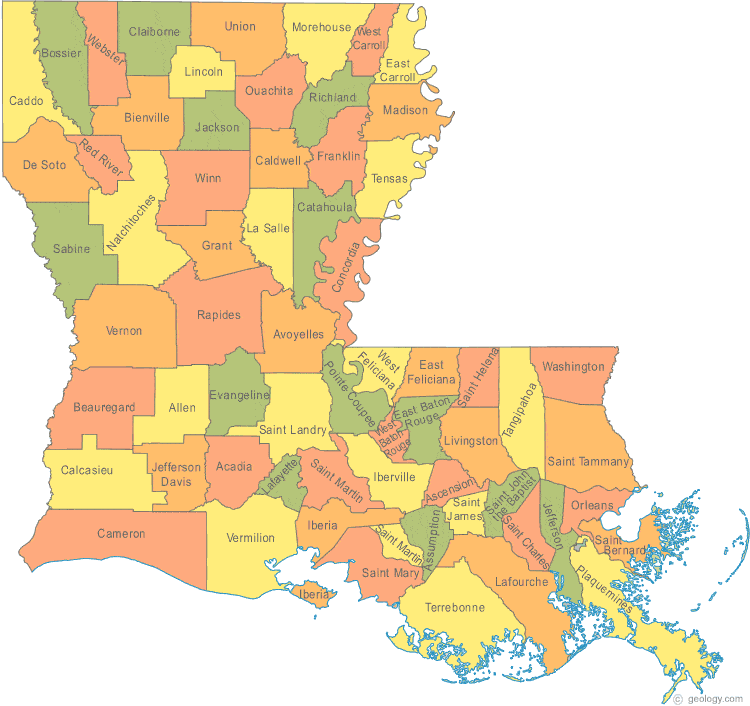 He is moving, flirting, hovering just off shore. Where the NHC calls landfall is up to them... but he is about as close as it gets right now.
Plaquemines Parish stretches out into the Gulf of Mexico...south of Saint Bernard Parish and New Orleans.
It's low county, it floods easily, has flood many times over history and will continue to flood and deal with hurricanes til the end of time.
It has great history, read up on it online.
http://www.plaqueminesparish.com/
http://en.wikipedia.org/wiki/Plaquemines_Parish,_Louisiana
If indeed Isaac did make landfall at that point, it won't slow him down much. According to the wikipedia article I posted it is 65.22% water vs actual land. "
The parish has a total area of 2,429 square miles (6,290 km²), of which, 845 square miles (2,187 km²) of it is land and 1,584 square miles (4,102 km²) of it (65.22%) is water"
Isaac may be just off shore and we will know very soon, but it's worth reading up on the area that is dealing directly with the eye of Isaac.
BUT... the weather and the heavy rain from Isaac will cover a good part of the Eastern United States at one time or another later this week.
Note he looks like he is weaving west along the tip of the Mississippi river delta. If so the NHC may wait for him to hit a larger area as he goes inland... not sure, watching this drama play out myself in real time.
Again, Isaac is a Category 1 Hurricane with 80 mph moving to the NW at 8 mph with a lower barometric pressure than most 80 mph storms usually have and that is being attributed to the immense size of Isaac.
Waiting on notification from the NHC as to where exactly he is making landfall. IF he did not make exact landfall at that point, they are either way dealing directly with a Category 1 Hurricane... and the stronger cells of convection are already to the north circulating fast around the eye of Isaac, an eye visible on radar.
Where is he going?
Seems to be going straight up the mouth of the Mississippi...
Besos Bobbi
Ps... home and I'll be updating all night as information comes in, but Isaac is a very slow moving storm and it will be a night of misery for many across the whole region.
http://www.srh.noaa.gov/lix/
Go here for a great storm surge map that Mike from SpaghettiModels posted on his Facebook site:
http://www.facebook.com/photo.php?fbid=10151112822852367&set=a.10150182050932367.321548.88134562366&type=1&relevant_count=1&ref=nf
There is live TV coverage from the area affected.
AGAIN... updating just in news... Isaac HAS made landfall where I said earlier... Pla