Tropical Musing on Invest 97 aka Karen, Vincent, Tom Clancy, Zelda, American Pie, Government Shutdown & Life...
Great view of the world and specifically the developing system in the Caribbean that will most likely be our next named storm. Note the Upper Level Lows still steal your attention while searching for the hurricanes that should be there this time of year.
Going in closer you can see how it is trying to pull itself together.
Karen storms always have a problem pulling themselves together...
The GFS develops a weak storm moving up towards LA/MS and gets caught up with the much stronger front.
The GFDL brings a small, weak storm into Mobile Bay from the SW after clipping Grand Isle, LA.
That's a common track for weak Gulf systems catching a Cold Front Up North the way a runaway would jump on a Greyhound Bus for the big city...
Other models show the same scenario
The issue here is the timing and strength of the front...
if its a fast mover it can make it down further and the turn would be more to the right
if it's a slow, steady front dipping down the turn is less to the right.
the spaghetti models are coming together...for now
We have moved into that time of year when everything is about the fronts...
There is a see saw going on ...
There is a low over Arkansas and on the right edge of that there is diving darkness
into the Atlantic as another ULL forms east of SC..
or east of JAX
or well its moving fast..
you'll see it soon of the coast of Miami Beach...
how low can it go I wonder?
The system in the Carib is caught between the two being
pulled UP by the LOW
being steered away from the ULL
Note CURRENTLY the system that will probably .. maybe be Karen
does NOT have a lot of moisture
Have to be honest here despite the models this morning I don't see it going that close to La
more Mobile Bay to Pensacola Bay to my eye
but definitely a bay...
This much is certain... it goes NW until it begins to pull to the right...how much to the right is the big question!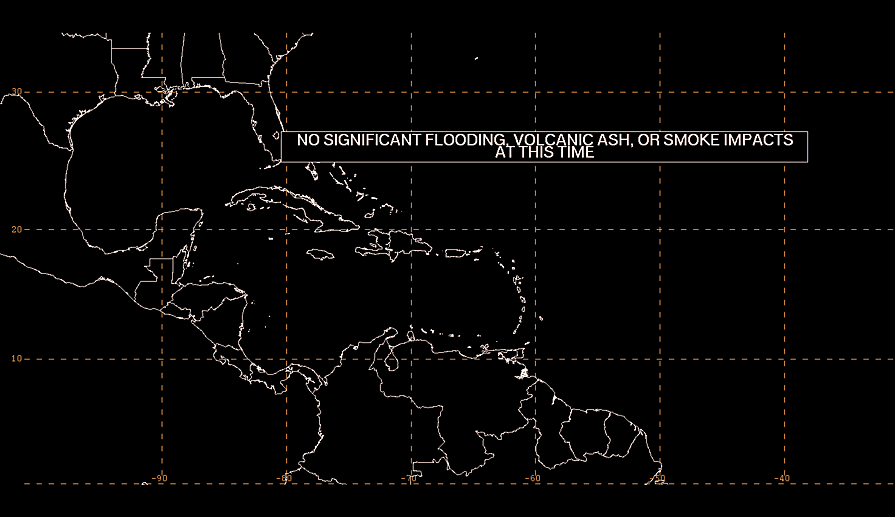 Rain potential shows where Karen will go...
http://www.hpc.ncep.noaa.gov/qpf/p120i.gif
Why does the song American Pie come to mind here? Don't know.. I have a strange mind. There's a tune stuck in my head and I cannot pin it down and it's driving me crazy. Can't remember if its a music video from long ago or a scene in a movie but it's making me nuts.
American Pie is a good song for today... the tropics have almost died... the Government is shut down and Karen is going to take the last train for the coast the day the tropics died.
And we were singing....
http://www.youtube.com/watch?v=ih7N9_VUU4U
Incredible video...anyone who loves music or history MUST watch that video... Great enigmatic video for a great enigmatic song that means so much to so many. The 3 men I admire most... (not telling) took the last train for the coast and I'd say more but an annoying friend from way back is still annoying the hell out of me and psychoanalyzing me and obviously is worrying way too much because he thinks I am mourning the loss of something and its not always what or who everyone thinks Bobbi is thinking of...
Mourning the loss of the 2013 Atlantic Hurricane Season :P
http://www.youtube.com/watch?v=cd_Fdly3rX8
I don't have to be a rocket scientist to know the season is over when TWC is in a rush to name
Why do I keep hearing that line in my head..????
Well, might have something to do with TWC giving up on the Tropics despite the flare up of Karen in the Caribbean. They are hot to trot out the Winter Storm Name List and name an early October Winter Storm.
Look at them hyping that storm.. Hey got to go where the weather is right?
See down there there is a small screen you can click on for the Tropics...
Good bye Atlantic Hurricane Season...
Okay...............as I said i do believe that most seasons like this have one last Swan Song in the midst of Indian Winter. Will it be Karen or Lorenzo or maybe Melissa?
Keep watching...I'm not going anywhere...
Just watching the weather and talking to my friends about music, life and weather... and blogging my little heart out here looking for things to say other than "WOW, Tropical Storm Jerry... Big Whoopie!!"
Giggling... Honestly it's too early to write the OBIT on the 2013 Hurricane Season...
Oy...starfish on the beach...what an image...
http://www.youtube.com/watch?v=cd_Fdly3rX8
We had seasons in the sun and mediocre tropical storms and now... we have WINTER larger than life. Mind you if I get a lot of snow out of this winter that would be fine and dandy. One of the reasons I stay up here is I've come to be exceedingly fond of SNO... wink wink
So, that's what I have to say this morning...that and I really l love Vincent... always did. Sketch the trees and the daffodils... now I understand what you tried to say to me... sad beautiful song. Swirling clouds in violet haze... what a poet, morning fields of amber gray, weathered faces ... UNREAL SONG..
Does anyone here know that the beautiful Iris paintings are the visions in his head of the crazy people talking at him when he was put away in the same funny farm in France that Scott put Zelda away in when she no longer wanted to be his muse and fell in love with the pilot... or other men. She was amazing in ways that many can't imagine and who never know about because all they know is she was the female part of the equation Scott and Zelda as if Scott was her first name...
Hey I have an degree in English... one of my degrees.. what do expect of an English Major?
She wasn't just Scott's muse...she was an artist, a dancer and a writer.
And Vincent was a genius trying to escape the mad game of life...without really dying.
And............it's a great song that tells a story.
Back to weather.... musing a bit today because I am WAITING FOR KAREN TO FORM... and WAITING ON THE NEXT MODEL RUNS...
What else did I see on TWC's site that you can spend a life time going thru...not my cup of tea.
God I love Blair Underwood... go figure... they are remaking Ironsides and I'm lost in past hurricane seasons???
http://www.nbc.com/ironside/?cid=oa|hmp|iron1|iron|twc&hcoref=oa&WT.srch=twc
As for the once and future Karen (yes another literary reference)
BobbiStorm's Bottom Line:
Watch the trend... if it trends to the right in the models it's something to think on.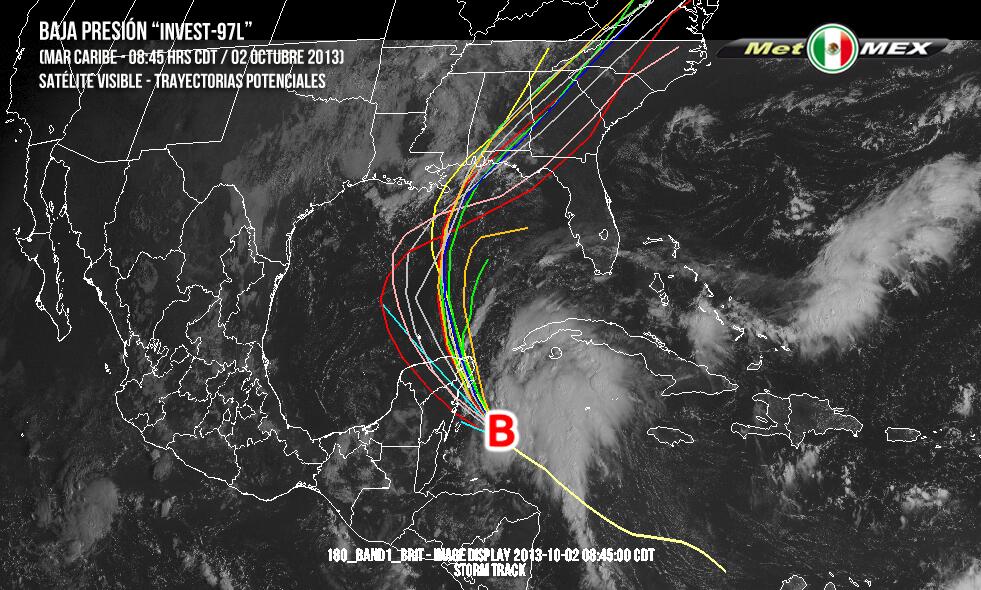 Breaking News on Tropical Storm Jerry... he is stationary currently...
Breaking News on Politics and the SHUTDOWN...
From the NHC site..
Due to the Federal Government shutdown, NOAA.gov and most associated web sites are unavailable. However, because the information this site provides is necessary to protect life and property, it will be updated and maintained during the Federal Government shutdown.
Breaking News from Breaking News..
Tom Clancy died in Baltimore..
A much loved writer...
A voice of sanity online.
None of the objective intensity guidance makes 97L a tropical storm before 8AM tomorrow.
Latest model runs:
Again...watch the trends in models and remember it's not forecast to form immediately and we aren't sure where the exact center is ... but we will know soon when recon tells us what it found.
I'll be back later with more info on WEATHER and the TROPICS and a little less musing ...but hey sometimes a girls got to do what a girls got to do...
Besos Bobbi
Ps for that person here who just LOVES the PS.
Sorry I couldn't resist... weather people do so love One Life to Live. Must have been all those thunderstorms in Llandview...ever notice how many names on the NHC Hurricane List that come from that show...
Karen
Katrina
Marco
Larry
Hmnnnn
And, was Larry's real name REALLY Michael Storm??? Hmnnnn
http://www.youtube.com/watch?v=0eCIAe4hLeU