Quiet Tropics and Thoughts on My Mother
I know.. it's been a while, but there really hasn't been much to say tropically while I have been taking care of some family issues regarding my mother. Still, not sure, what to say tropically.
This says it well.....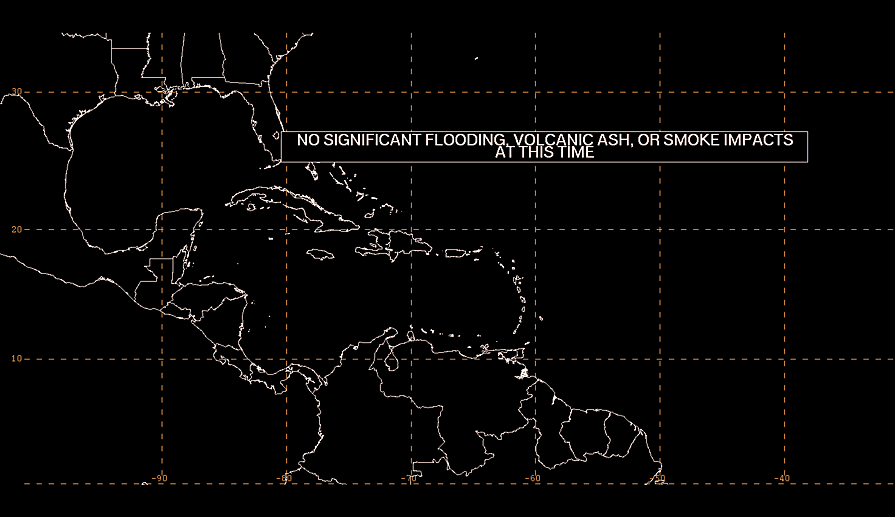 A picture is sometimes worth a thousand words you know.. still despite the discussion against development in the tropics it is ALWAYS worth watching the Caribbean and Gulf this time of year...when a front slowly dies out and convection lingers... as is happening currently.
http://www.intellicast.com/Storm/Hurricane/AtlanticSatellite.aspx?animate=true
Where have I been while I have been away and oh so silent? I've been closing down..shutting down my mother's condo which is about as shut down as this year's hurricane season has been. You know that ole story the "Grinch Who Stole Christmas" well... what can I say, there must have been a grinch this year involved. Not much going on tropically. A wing and a prayer for the chaser crews that a Caribbean Hurricane might rear it's odd ball face... but for now..."No Tropical cyclones at this time" so..
Going to speak a bit here on a life lived well in the tropics and the life in general .. mine in particular.
My youngest brother decided that it would be best to put my mother in a "Nursing Home" rather than have her remain in her own home. It's not really a "Nursing Home" as now days they are called various things that basically mean we provide a place for your parents to live with assisted care and it's a good option if the situation warrants it. I didn't disagree with him, though I would have preferred she stay in her own home a little longer. My brother in Greece wanted her in a home earlier ...hoping she would interact a bit and have more socialization. She rarely left the house the last few years and hope springs eternal for all of us that she will begin to interact with others and be involved in some of the man activities they provide there. Time will tell.
http://www.holidaytouch.com/Our-Communities/the-plaza-pembroke-park
It's basically as my father would say "an option" and depending on the situation it's not a bad option. Some options are better, some are worse.
See the careful, educational wording that they put up on their website:
http://www.holidaytouch.com/Retirement-101/senior-living-options
You've probably heard all the terms — "Independent Retirement Living", "Assisted Living", "Nursing Home" — but you might not be completely clear about what, exactly, they mean or how they differ from each other. Below are descriptions of the different lifestyle and care options available to seniors to help you determine which one is right for you, or your loved one, and your family.
Note...if you have a loved one who is approaching that point in life where they may need to give up their home and have another "option" you might want to check their site out or any site out as it's good to know.
In my mother's case the main deciding factor was to find a good, kosher nursing home as she has been kosher since around 1959. No lobster or bacon for her ...and of course she needs a place where they make a "shabbos meal" and provide some Jewish entertainment which in this case means a local Chabad Rabbi comes and sings cantorial sort of songs and the young women from the Chaya Aydel Seminary visit and sit with the "guests" at the Plaza... and talk, sing and listen to them. Nice girls, very sweet and hopefully my mother will open up to them and other guests and make friends there. Either way it's sort of her call. She was never a social butterfly, more an ARTIST and INTELLECTUAL happier alone in her room reading a book listening to Jewish Music or Opera and I don't see why she would become a social butterfly at 87... but she does have that option. Either way...the girls will visit as well as my children who live nearby. And, she will have doctor check ups weekly as well as daily medical care as needed. They also have kosher food...
This was my mother 4 years ago at a Simcha... a festive event.
She loves pale blue... it's her signature color..
This is my mother now at the Plaza... what a difference 4 years make when you are in your 80s.
This is my mother earlier this week with my daughter and her best friend visiting "Bubby"
My daughter moved to Crown Heights for now... hoping the other kids go. My brother is there. I'll come and go. The girls from the Seminary are there for weekly visits.
What can I say? It's not a "home" it's an "option" or more so a place to be put when you are old and need more care and those care givers begin to take the place of family and tend to your needs when you are having problems taking care of the every day details. I spoke to some of the people there yesterday, more than just my mother, most of them have relatives far away or near enough to make visits on Sunday to see them. Pictures cover their wall of happier days. Some of them seem happy, some seem grumpy, some seem out of it and not happy to be there. Sort of like the first day of nursery school. The out going cheerful ones run about making new friends and trying every toy there is in the room. Some kids sit crying hysterically for their parents to come pick them up and refuse to color or play on the swings. Some pout, some smile and some count the hours until their parents come to pick them up. I've taught a lot of pre-school in my day. Seems that Retirement Homes are the same way except they keep hoping their children and grandchildren will come talk to them or take them out for pizza or sit with them in the sunshine. Some of them make friends, some of them talk to the staff and some of them do Arts and Crafts and ...some do not. Some children refuse to eat the school lunch or the packed lunch and others gobble away and are appreciative. Others... do not.
That is what life is... and I got to tell you the dye is cast early on. That child who balks and balls and cries constantly, nervously is often nervous when a teenager... a young bride... a young mother... an older woman. The one who smiles and says "Thank you" a lot... who finds the lemon and makes lemonade... they are the happier ones. They may not be always happy, but they find the way to adjust the sails when the sailing gets rough and a new tack..or option or destination approaches. You can't change someone at 48 or 88... they are who they are...............
So... that's my story for the last week.
What did I find going through her condo??
Her wedding announcement... the record of a local opera soprano becoming a recent bride.
And...of course her wedding picture...
And, the cake picture though I'm wondering if it's chocolate inside.
I'm sure not, cause she was very traditional.
In real life she only ate chocolate.
I know it sounds like I am speaking about her as if she is gone.. but she is in ways. She is gone from the home that she decorated ...over and over... Lord that woman loved to rearrange, paint and redecorate. She was and still is a restless spirit and never really very happy. She smiles... she smiled... but she always worries and frets and well she has spent a lifetime trying to get past worrying and fears that eat at her early in the morning and late at night. Artistic and anxious.
She told me recently that the real love of her life is music. Music she told me never disappoints you. Music has no age.
That's my mother in a nutshell. Kosher... Artist.... Writer... Singer... Loves Music and Torah and Chocolate.
I hope you all enjoy the things in life that make your heart beat a little faster and whether you are young or old.... remember to listen to the music. One of my mother's favorite songs, which she'd sing to me when I was upset. I sang it to her at the Plaza.
What will be will be... and only time will tell.
Besos Bobbi
Ps...Oh...and I found a few hurricane maps that are packed away in the bottom of a box... and a lot of her personal journaling, poems and thoughts on Torah and other topics from healthy living to how to deal with stress and aging and how much she loved Florida and music.
I'm grateful for my daughter Shayna's help the last few years living with her... taking care of her, cooking for her... joking around and dealing with her many moods. And, now it's time for her to move on and do her thing which Shayna does well... finding friends, enjoying Starbucks and Jets games and life. Shayna is outgoing. My mother is not. We are all different. Life is what you make it...