Updated! Tropical Storm Alex Over the Azores. Slow to Make the Turn Due North. Hangs Left at the End of the Track. Romance and Drama in the Atlantic
Not much to add other than they downgraded by 5 MPH Alex to a Tropical Storm.
Same basic track and still strong for a January storm that far North.
Will update later with news from Azores and some new satellite imagery.
* * *
Still a Hurricane Friday Morning.
What I want people to understand about Alex is:
It is a small storm within a huge weather system.
At some point it becomes extratropical.
It will begin to lose it's inner core and expand out into the large system.
Extratropical storms become large, huge, immense gale storms.
Note how small Alex really is.
Ever eat a donut hole?
I'm sure you have...
We diet, we watch our weight but we want a donut.
So we buy a donut hole and savor it with a good cup of coffee.
Alex is the donut hole not the whole donut.
When it becomes extratropical it's a big donut.
No really it's more like big, flat cinnamon danish.
As an extratropical storm Alex covers a larger area.
Weather will be distributed across a huge part of the Atlantic.
Weaker weather but across a much larger area.
And got to tell you a big drama is going to play out in the North Atlantic.
You can see it beginning to shape up below in this loop.
West view over the US and Canada: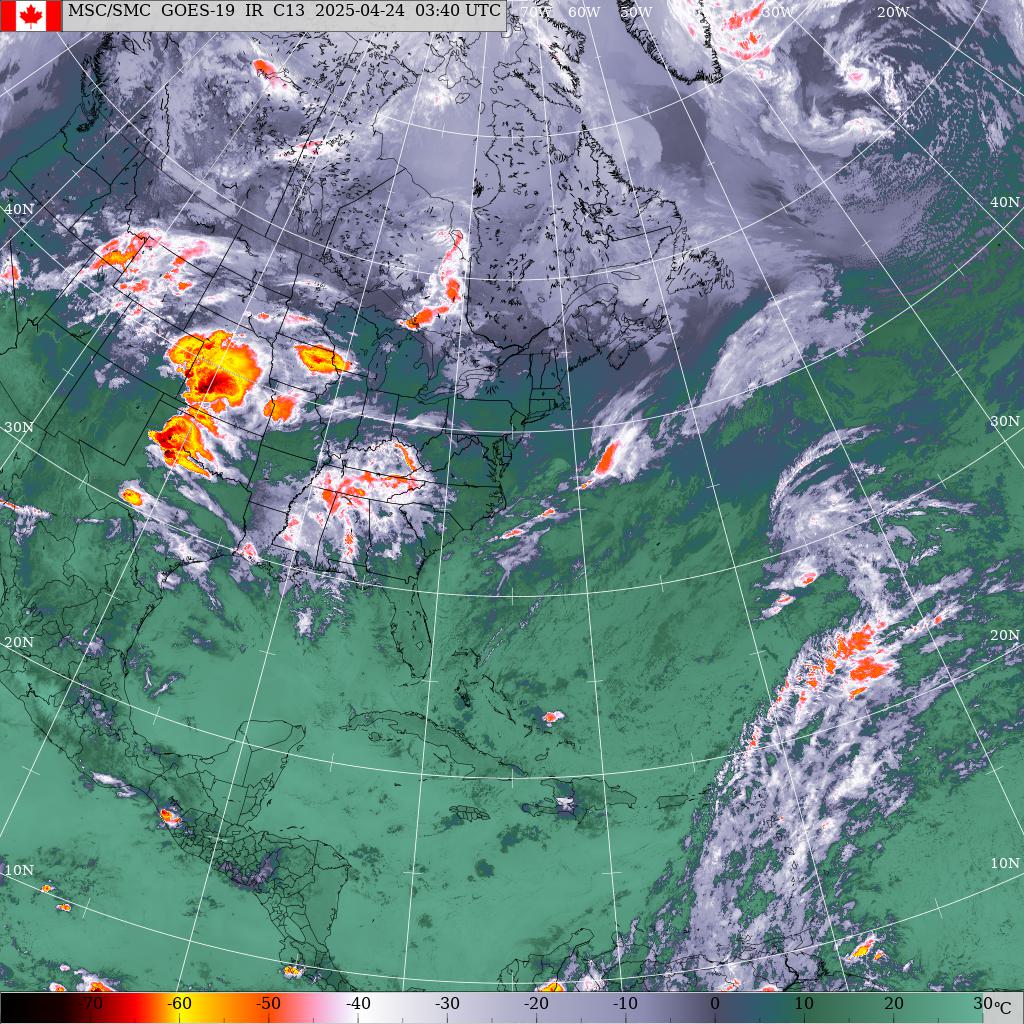 East view of Alex and that part of the Atlantic.
Best map to put up here is the NRL map grid.
Why you ask?
NRL is the NAVY site and this is a storm crossing the North Atlantic.
Affects a lot of shipping lanes between Azores and Canada and Greenland.
I say Canada as Alex is forecast to take a hard left turn.
This map shows where tropical storm force winds will go.
Currently Alex is down in the Azores and I do mean IN the Azores
The NHC hurricane symbol is actually OVER the Azores.
Why is it going to hang left?
I highlighted the winds with yellow arrows.
The winds in the Southern Jet stream......
...... enhanced by El Nino blew Alex to the Azores.
As Alex gets to that sweet spot in the North Atlantic....
... it is grabbed and pushed back towards Canada and Greenland.
The current forecast from the NHC shows that.
The current map from the Canadian Weather Centre is as such:
Will be interesting to watch what they say down the road.
They don't as yet show the strong left turn the NHC has shown.
Going to post that water vapor loop again down here.
Again... watch the steering currents set in place for Alex.
The current fly in the ointment with the NHC is posted below.
Alex is stubbornly clinging to it's track.
Possibly because he is stronger than most models had shown him to be.
He is still a hurricane and not yet extratropical.
Original forecast from NHC had him extratropical not a hurricane.
NHC Discussion Fragment.
Alex has yet to make the turn towards due North...
Keep watching.
This is a drama.
Think of it as a romance novel set in the Atlantic.
A girl from the Deep South on her way to meet up with...
....Alex in the North Atlantic.
Winter weather with some tropical moisture wrapped up together.
Causing trouble.
Currently bad weather is moving into Florida.
In DaBuh's Tweet further below you can see that classic signature.
South Florida under the gun today.
Then...that system continues to move into the Atlantic.
Meets up eventually with Alex.
Tropical Love in the North Atlantic.
That's how I see it.
Or how I'll spin it.
It's not a Cape Verde storm barreling towards the islands.
It's not a locked in bull in a china shop in the Gulf of Mexico.
It is going to cause trouble in the Azores.
It is going to affect shipping lanes.
It's coming back to our side of the world.
And lastly here.. you may wonder why I love the NRL.
It's a site that allows us to slice and dice hurricanes from far away.
To look deep into the bands of Alex and see there are still bands.
Alex is still a hurricane for now.
As Jim posted this morning on Twitter.
XRAY vision down into Alex.
Keep watching.
And keep wondering what is coming up next this year.
Besos BobbiStorm
Got to love the NRL site.
Weather is such a drama... a metaphor for life.
I love the tropics but I'd kill for snow Sunday.
But... doubt it's going to happen.
Still doesn't stop me from wanting snow.
Ps... here's the song of the day.