Strong Southern Winter Storm on Christmas Day
With memories of the 1969 historic tornado outbreak... weather forecasters are carefully trying to predict where and when the worst of this storm will hit. The problem is.. weather like this is fluid and not a Cat 2 Hurricane which is easier to predict. A lot depends on the timing, heating of the day, contrast between the cold air to the north of it and the warm air to the south and sometimes storms like this feed on their own energy. Being off by a few hours can mean the difference of disaster in some small Southern hamlet or a wicked hour of weather by the front swings through with strong straight line winds.
The weather passing through the South today is NOT the storm.
The storm is back there and hasn't yet pulled itself together, but it will and it will take off fast once it does.
Tomorrow:
Christmas Day this system creates travel problems for I-10. Houston Eastbound is a mess.
The day after Christmas aka Wednesday takes the mess to I-95 and across most of the South.
Severe weather could pop up anywhere and everywhere...
Thursday it is GONE.. POOF... gone hunting up north moving up the coast.
1969's Historic Christmas Outbreak of Tornadoes...
hoping this does not happen again...........
and in our case the threat is further into the Carolinas this year...
Compare the map for this coming storm and you will see why so many forecasters are worried.
Look familiar?
Stay tuned and pay attention to your local weather or your favorite weather site online.
www.spaghettimodels.com has a few sites to pay attention to..
http://www.nws.noaa.gov/largemap.php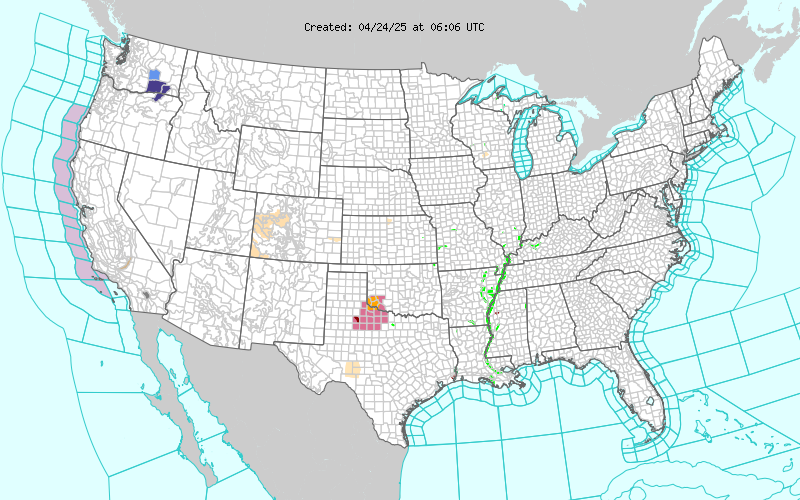 http://www.newjerseyweather.com/weather/contours/640x480_wx_us_wx_msg1_i12_pattern.jpg
(shows where it will snow or rain... site on the top of this blog, great site)
http://www.spc.noaa.gov/products/outlook/day1otlk_1300.gif
And look on the bottom right and choose your city of interest:
You'll screen will look like this but with your city there...
Lastly.. this storm like baseball is a work in progress. Until you see what any pitcher's got on any given day it's hard to say how he is throwing and hard to say who is hot when it comes to hitting home runs.
Weather like sports is fluid..
so check back soon and I'll be on top of it.
I'd love snow.. it's not in the forecast but I'd still love it!
Besos BobbiStorm