Why is Snow Even IN The Forecast is the Question?
This is what I saw on my phone this morning when I checked my Twitter Feed. Larger picture when I went online is below. Hmmmnnn
Temperatures will come crashing down Tuesday afternoon, making it possible for the Triangle and surrounding areas to see a few snow flurries around 4 p.m.
WRAL the be all in weather forecasting in Raleigh is predicting the slight... possible chance of snow flurries for tomorrow. One of those "maybe" forecasts that there is low confidence in, however it keeps showing up and it's all a matter of timing of the front and when the precipitation moves in. It's really all a matter of perspective I suppose.
I turn on the local weather and listen to the forecaster explain that it's really not much to worry on and if it snows at all it would just be flakes and the ground is really warm and it won't stick. Okay....the ground being warm totally makes sense as it's November 11th. Why we are even talking about snow is bigger question. TWC is showing people bundled up for winter in Chicago walking around looking like it's December and I think back to a year ago when everyone in Chicago was wearing shorts and complaining they were snow less way into December.
To quote yesterday's post...this is the way of the world and weather.
One year you are up in the 70s and it's December and you are wondering why Christmas won't be white in Chicago ... and a year later winter comes back so fast and furious that we are talking about snow in the Southern Appalachians in early November.
The ups and downs of weather. They dry and wet, the hot the cold... it never seems to rain as much as pour or a drought sets in and THAT is why people love to watch the weather. Weather is never boring and if it is, it isn't boring for long. Okay, the Atlantic Hurricane Season of 2013 was a real wimp... the winter of 2013-2014 is not going to be boring. Next year's hurricane season may be as memorable for us as this years was for the Philippines. You win some, you lose some and there is always next year.
As for the tropics today they have put up this graphic which really should be labeled "Are you out of your mind? Why are you even looking???"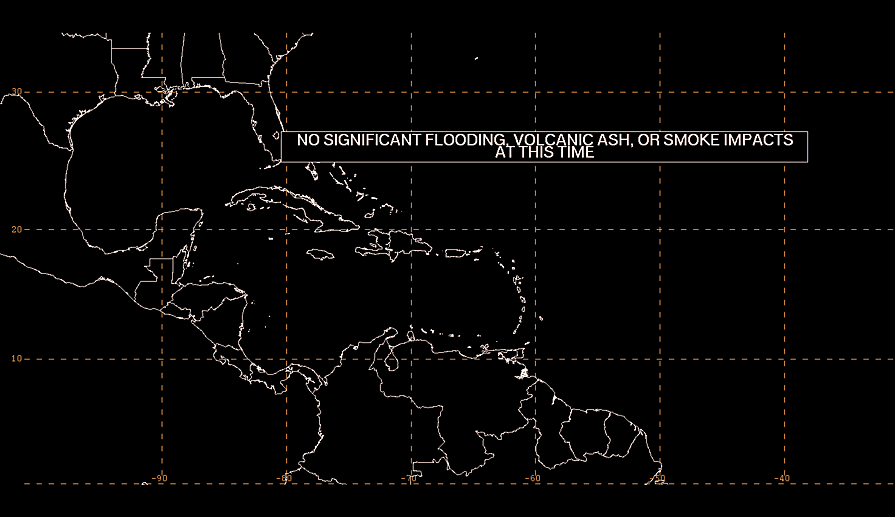 Well...they put a purple blotch down near Panama so obviously someone is still watching... it's not over officially until November 30th..
As good as the forecasts are these days... you never really know for sure until you are working in real time and it either rains, snows or sleets. Every forecaster predicts a busy hurricane season and it's a dud for the chasers in the Atlantic. Blue skies and sunshine out the window... and there's a chance of snow flakes tomorrow or... none will be falling, but just in case they put the small, sliver of a chance in the forecast. Indecision may or may not be their problem, the reality of weather forecasting is still the holy grail. We get better and better and then... one system throws you for a loop and there is record early snow fall or cold temps. It's 33 this morning as I type this. Last winter we rarely got down to 33 even in December and January. What it IS ...is a sign that this winter will most likely be a whole lot more wicked early on than last winter was and in Chicago no one will be wearing shorts on Christmas Eve...
In real time we will know.
The same way I said that I refused to write an article about the early reports from the Philippines when they reported 4 people dead. Now the reports are that there will be over 10,000 people dead and that 80% of the city that lost the landfall lotto has been destroyed. If you want to follow the aftermath of this year's weather tragedy that made twisters in Oklahoma look like another day on the Plains... check out Jim Edds who was there at landfall and covering the aftermath.
http://www.extremestorms.com
Please donate to www.redcross.org
http://www.indiegogo.com/projects/chabad-assists-typhoon-yolanda-victims
https://www.facebook.com/pages/Chabad-of-the-Philippines/105854149466505?directed_target_id=0
As for the weather in your area...find your favorite forecaster and keep wishing for the weather you want. Everyone does it... honestly, you may as well do it too. And, you can bet I'll be withing for a snowy winter in the Carolinas. I love snow. It's one of the few things I like about being here part of the time and why I hate going south in the winter for fear I'll miss a rare snowfall. This year snow may not be so rare in the Carolinas. I can see the sky through the trees...there is a cool breeze, golden leaves fall to the ground and the indecisive gray days of October are gone. The air moves once again in Raleigh, unlike the summer where it hangs here heavy and cloistered like with various forms of mold growing on the ground and a canopy of trees that blot out the sky. Now Carolina Blue appears in my window and the sun lights up the golden leaves that are falling fast one by one showing me more and more sky and soon I'll be able to watch the sunset through the bedroom windows again. And, maybe... just maybe....I'll get some snow even if it doesn't stick to the still warm ground. And, if not this system the next or the one after that as today is November 11th... and we have a long way to go before winter really gets here. This is more like... pre-release publicity for a movie called "Winter 2014" get ready... it's early reviews tell a tale of cold air and more snow than last year!
Besos Bobbi
http://www.youtube.com/watch?v=qyVBgxbyQpI
From one of my all time favorite CDs :)