Driving through Tropical Depression Beryl
Last night we drove through Tropical Depression Beryl as she dumped 5.8 inches of rain over South Carolina, the part of South Carolina we were driving through and let me tell you... I've seen less wind and less rain in many Tropical Storms. If anything, I truly believe Tropical Depression Beryl has been underestimated. She has already been responsible for one storm related death in Ormond Beach, Florida.
Tropical Depressions and Tropical Storms are funny things... one has more wind and less rain, one has much more rain and less wind... one has a barometric pressure that would define a strong Tropical Storm yet is named a Depression. There are parameters for these decisions and often in post season analysis they are upgraded or downgraded and there is a small article on the back of the newspaper. This storm deserves a reanalysis of it's strength.
Amazingly, I drove through the same outer bands of Tropical Storm Alberto at almost the exact same place and there was a lot less wind and a lot less rain than there was from Beryl. How many people can say they drove through BOTH of this season's pre-season storms? So, I believe I can make that comparison. Alberto was barely noticeable at the beach, clouds offshore, banding high up in the sky and not much to talk about. Yes, a "small center" offshore supposedly. Tropical Storm Beryl was a large, lumbering storm filled with rain wrapped in strong bands that affected a large part of the coast both north and south. What's five mph at any given moment of evaluation? Maybe an hour earlier or later when the recon was not in the storm they might have found winds of 5 mph more that would have properly deemed her a Tropical Storm.
Far to the south of the center the surf in Ormond Beach was strong enough to drag a young man swimming not far from shore six miles away to his death. Trees were down along I95, power was out in Jacksonville in many places and as she boomeranged back towards the ocean again she drew huge amounts of tropical moisture from the warm water just off shore which energized her and gave her the appearance of a much stronger storm than the Discussion out of the NHC would lead one to believe.
Telling you those flags were standing at attention for Beryl as she blew through ...
Also, she took the path that the GFS chose which was not the favored model in this case and she was definitely going NE last night chugging along I-95 much faster than the advisory indicated. The NHC favored the more southern solution and showed her moving ENE towards the ocean slower. No... she was burning rubber on I-95.
During the time she was pouring rain down on our car and we were driving past tall trees that had been downed she was dumping 5.8 inches of rain on the area we were slowly driving through. And, I mean slammed.... few cars were on the road, a few trucks slowly moving north as most motorists stopped or pulled over or refused to venture out. We thought about staying in Waltersboro, however when you are hauling a lot of Kosher Meat back to Raleigh being kept cold with dry ice the thought of stopping becomes a practical decision. And, I knew that we were just about to get north of the where the strongest rain was.... "thought" being the operable word because it became apparent fast that Berly, despite her forecast, was chugging off rapidly to the NE not the ENE and taking the northern track towards the approaching frontal boundary. To me, that was the logical solution but I wasn't writing the discussion. I was however Tweeting.
Here's a "diary" of sorts of my relationship with Beryl where for once I felt as if Beryl was doing the storm chasing not me... enjoy and please follow me on Twitter "BobbiStorm"
"f
inally n of heavy rain. Ill take the gfs on this one. Stronger than she looks. Low barometric readings."
Rarely do I argue anymore with the NHC, but when you are driving through a storm and watching the radar... I'll go with what I know vs what they forecast. Telling you SERIOUSLY TORRENTIAL RAIN and wind strong enough to down trees and make huge trucks pull over to the side. For a while, it was a total black out, you could barely see anything in front of you but the steady rain slamming down on the windshield faster than the wipers could wipe it away. Note..that was when we were around Hardeeville.... five plus inches of rain in a short time.
I've stood at the ocean taking pics with storm chaser friends on many occasions, this was one to remember. A different take on a storm. I've been in an old two story house, hunkered down on the 2nd floor on Miami Beach three blocks from the ocean as Hurricane Andrew raged outside in all her glory. I've driven through "weak Hurricane Floyd" in 1987 when we had to drive my young toddler to the doctor for stitches sustained by jumping up and down on my mother's sofa.... a bit more wind, a lot less weather. Beryl is and was tougher than indicated, more a storm and less a statistic. Everyone is excited about the statistic of Beryl being the "strongest storm" to hit before the season or in that area .... but she was one tough Momma... let me tell you.
http://en.wikipedia.org/wiki/Hurricane_Floyd_(1987)
Home now... just north of Alcolu the rain stopped, slowed, misted and then.. blissfully the rain stopped and we drove on northwards towards Raleigh, meat intact and 20 Publix Yogurts (tropical flavors :) and Kosher Fake Crab...northbound towards a Pit Stop at South of the Border where their was no rain falling, yet the rain was just behind us spreading north and east...more north than east. We pulled into the driveway and unloaded the car as rain began to fall from the outer rain bands of Beryl, it's raining still.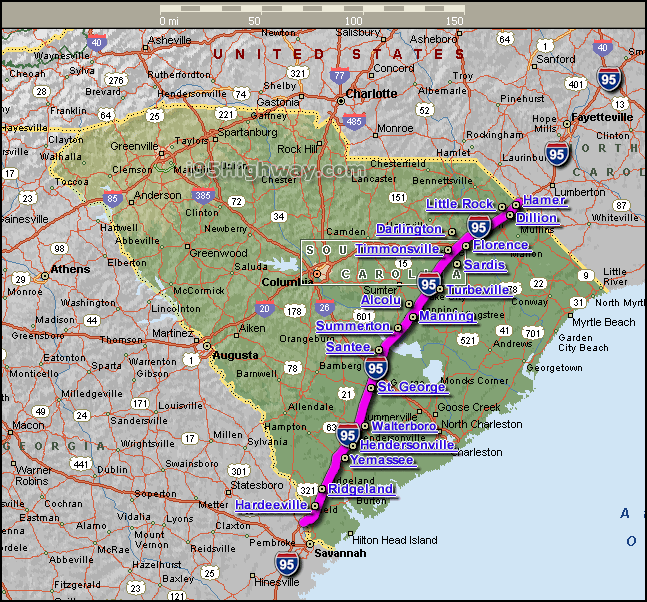 A Twister has been noted closer to the beaches attributed to Beryl. Her circulation quite tight still as she merges with the cold front ....looking stronger on radar now than I would have thought when I read the 11AM Discussion out of the NHC.
"
TROPICAL DEPRESSION BERYL DISCUSSION NUMBER 19
NWS NATIONAL HURRICANE CENTER MIAMI FL AL022012
1100 AM EDT WED MAY 30 2012
SATELLITE IMAGES AND SURFACE OBSERVATIONS INDICATE THAT BERYL IS
LOSING SOME TROPICAL CHARACTERISTICS AS IT BEGINS TO INTERACT WITH
AN APPROACHING FRONTAL SYSTEM. THERE IS A CONVECTIVE BAND WELL
REMOVED AND EAST OF THE CENTER...BUT THE RAIN IS SHIFTING NORTHWARD
AS NORMALLY OCCURS DURING THE TRANSITION TO AN EXTRATROPICAL
CYCLONE...AND THE CIRCULATION IS BECOMING ELONGATED. INITIAL
INTENSITY IS HELD AT 30 KT AND THESE WINDS ARE PRIMARILY OVER WATER
WITHIN THE AFOREMENTIONED CONVECTIVE BAND. WITH INCREASING SHEAR
AND THE INTERACTION WITH THE FRONT...THERE IS A STRONG LIKELIHOOD
THAT BERYL WILL BECOME A POST-TROPICAL CYCLONE LATER TODAY AS IT
MOVES OVER THE NORTH CAROLINA COAST. WINDS COULD INCREASE A LITTLE
BUT THESE WINDS WILL BE CONFINED TO THE SOUTHEASTERN QUADRANT OVER
WATER.
BERYL HAS ACCELERATED AND IT APPEARS TO BE MOVING TOWARD THE
NORTHEAST ABOUT 17 KNOTS. THE CYCLONE IS ALREADY EMBEDDED WITHIN
THE MID-LATITUDE WESTERLIES...AND THIS PATTERN WILL CONTINUE TO
STEER BERYL NORTHEASTWARD AND THEN EASTWARD WITH INCREASING FORWARD
SPEED. SINCE AVAILABLE TRACK GUIDANCE IS TIGHTLY PACKED...THERE IS
CONFIDENCE THAT THE CYCLONE WILL MOVE AWAY FROM THE U.S. DURING THE
NEXT 12 TO 24 HOURS AND ACCELERATE OVER THE OPEN ATLANTIC AS A
POST-TROPICAL CYCLONE."
Again note my tweet from ELEVEN hours ago.. "I'd say ne faster than expected"
Will post more damage reports later (after I unpack the clothes) and some great pics I took as we entered the first bands outside of Jacksonville. I cannot over stress how WINDY it was at that point, my hair was flying about, the flags were flying straight out... I can easily imagine how a swimmer far to the south of the storm in Ormond Beach would underestimate this storm, as has the NHC I think but that is for them to say in the post season analysis.
For me... Beryl was one wild ride I will always remember, sat writing bits and pieces of poetry as my husband handled the car excellently and definitely earned the right to wear a lot of my storm chasing tee shirts... though we were more riding with the storm, singing along to rock and roll and silently praying no trees fell down on the highway ahead of us....
Loved it... love tropical weather, love all weather but well... I have a special place in my part for anything tropical... including Publix Mango Yogurt and their Guava Pastry Yogurt ;)
Besos Bobbi